Suicide Squad: Comic-Con figure hints The Joker will have his own Batman suit in movie
San Diego-based convention officially kicked off on Wednesday 20 July with a preview night
Judging by the trailers, posters and toys released by Warner Bros and DC Entertainment ahead of upcoming comic-book movie adaption Suicide Squad, it's safe to say that Jared Leto's Joker will go through his fair share of looks. So far we've seen him rocking a crisp white shirt, a purple crocodile skin trench coat and a pair of Arkham Asylum blue jogging bottoms but now, San Diego Comic-Con has revealed another rather unexpected outfit he might don in the movie: his own take on Batman's suit.
Spotted at the Sideshow Collectibles booth at San Diego Comic-Con yesterday (20 July), the Hot Toys action figure was standing next to Margot Robbie's Harley Quinn and a label that read "The Joker (Batman Imposter Version)". The toy shows the gold-grilled villain wearing a purple and green version of Bruce Wayne's cloaked suit, complete with plenty of spray-painted "ha has" and The Joker symbols on the boots.
While it's not necessarily confirmed that we'll see The Joker dressed in the Dark Knight get-up in the soon-to-be-released film, Hot Toys is well-known for creating merchandise that is almost an exact replica of its on screen counterpart. Similarly, it's not common practice for the company to veer into creating "alternate" designs that aren't based on actual elements from the movies, so it seems more than likely this version of the crazed baddie will show up at some point.
The Joker has always been known best for being the one villain that can really get under Batman's skin, and if there's anything that will really offend the Dark Knight, it's the Clown Prince Of Crime mocking him by "becoming" the hero himself. Fans could also catch a glimpse of the boiler suit-wearing Eyeball Men seen in the trailers as well as a masked Batman and Deadshot (Will Smith).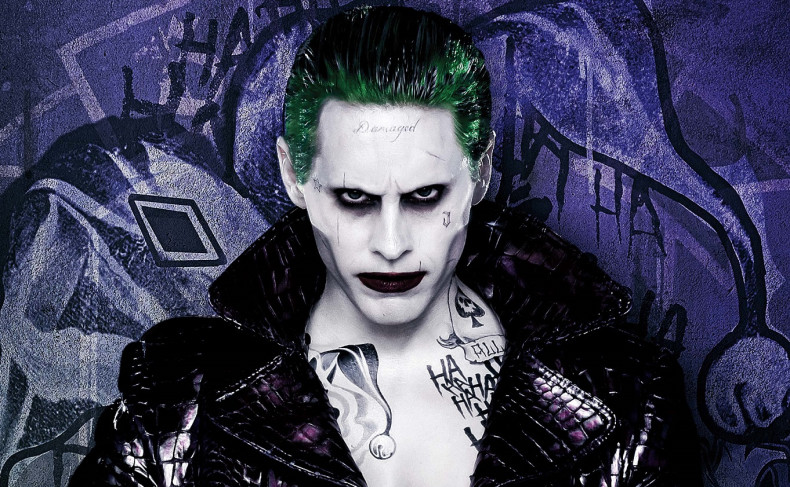 Directed by David Ayer, Suicide Squad centres on a number of imprisoned supervillains who are forced to carry out black ops for a corrupt government agency in exchange for less severe jail sentences. Scheduled for release in both UK and US cinemas on 5 August 2016, the film also stars House Of Cards actor Joel Kinnaman, Viola Davis, Jay Hernandez, Common, Cara Delevingne and more.
For more entertainment news follow A-List on Twitter @Alistinsider