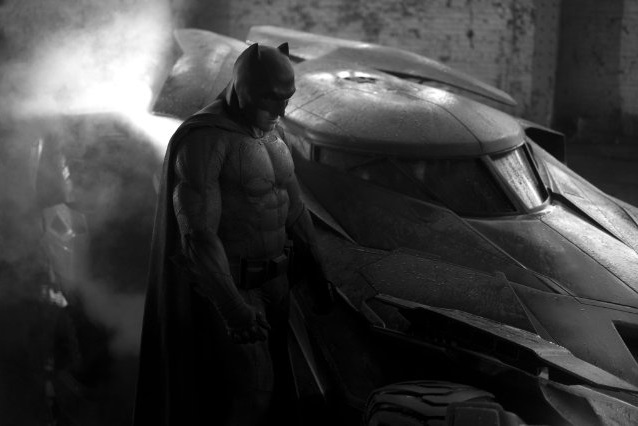 Ben Affleck's involvement in DC superhero movies has increased ever since he donned the Batman costume for the first time in Dawn Of Justice. Although, Batman vs Superman received moderate success at the box-office, it paved the way for the much-anticipated solo Batman movie that has Affleck directing and starring in the film.
However, the Oscar-winning actor's latest interview clouds the future of the solo movie as the actor has expressed doubt about taking on the reigns of the film.
Speaking about the film – which is tentatively titled The Batman – the 44-year-old actor said, "That's the idea. But it's not a set thing and there's no script". Offering further details in the interview with the Guardian, the actor noted, "If it doesn't come together in a way I think is really great, I'm not going to do it".
Now, this might jeopardise the future of The Batman film, as superhero movie fans were looking forward to seeing Affleck as the Dark Knight once again. If things turn out as per plans, the DC movie would have Affleck's Batman packing punches on the villainous Deathstroke played by Joe Manganiello.
Earlier 40-year-old Manganiello shared some details about the film and said that despite the fresh take the "audience is going to be surprised". "I think it's gonna be refreshing but at the same time completely familiar. But it's going to take this franchise in a direction that I think a lot of people are going to be really happy about. It's going to be gritty and action packed and cerebral and all of those elements that people love about Batman," he said.
Manganiello also praised his co-star and director Affleck and said, "He's got an Oscar for writing. Like, this is all the components to go down as a... everything is lined up for a really really really great movie. Not only a superhero movie but just a great great movie."
Amid all the uncertainty surrounding the solo Batman film, DC fans can find solace in the fact that Warner Bros has been prioritising the project. According to reports, the studio pushed back the Justice League sequel to slate the release of Affleck's Batman movie.
The Batman is yet to receive a release date, but before that Affleck will play the caped superhero in Justice League part I that hits theatres on 17 November 2017.