Dubai fireworks 2017 live stream: Watch the New Year's Eve show at Burj Khalifa online on Twitter
Join the conversation on Twitter with #MyDubaiNewYear as celebrations begin to ring in the New Year.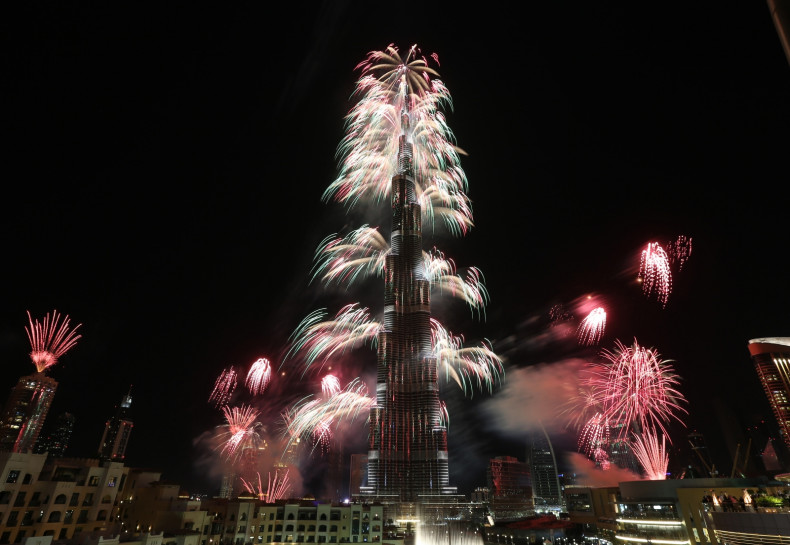 The much-anticipated New Year's Eve gala that includes a series of fireworks extravaganzas will be live streamed from Dubai to a global audience on Twitter this year. On Saturday night, the world's tallest skyscraper, Burj Khalifa, will be lit up with an impressive pyrotechnics display to ring in 2017.
Click here to watch the first ever Twitter live stream of Dubai NYE fireworks on 31 December or log in to @MyDowntownDubai. You can also watch the spectacular event live online on Downtown Dubai's YouTube channel. The live show airing from Downtown Dubai will be broadcast at 11.30pm GMT and 2.30pm EST.
Audience around the world can witness the impressive fireworks display in Dubai and join the conversation using #MyDubaiNewYear.
This year, the Burj Khalifa fireworks will be based on the theme of celebrating national pride, reports Gulf News. The stunning event that has earned a place in the Guinness Book Of World Records will be serving as a symbolic bridge between the present and future of Dubai.
Special highlights of Downtown Dubai New Year 2017 Fireworks include a pyrotechnic display that is set to bring to life artistic interpretations like swirling comets, Arabian dance forms and a flying falcon. Dubai's current and future icons will be celebrated during the finale event.
The breath-taking show that will be live streamed this year in partnership with Twitter is a step towards exploiting the potential of social media.
"We are excited to announce our first live streaming partner event in the Middle East and North Africa region," said Kinda Ebrahim, director of Media Partnerships, Middle East & North Africa, Twitter. "Live streaming the firework displays, combined with the live conversation on Twitter, will allow people across the world to view and Tweet about the festivities as they happen, creating a truly global celebration."