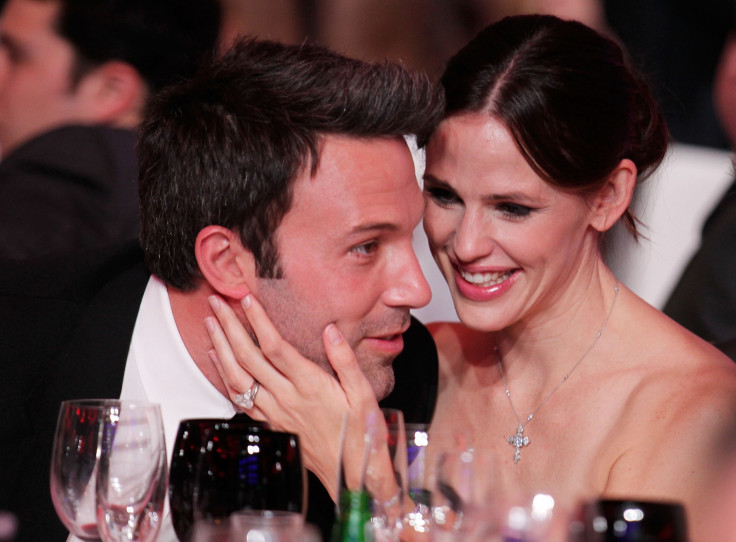 Jennifer Garner reportedly has no problems with Ben Affleck being friends with Matt Damon.
Media reports had earlier suggested that the actress was bothered by her husband's close friendship with actor Matt Damon. Apparently, the Good Will Hunting co-star's friendship was a bad influence on Affleck and so Garner wanted her partner to sever ties with Damon.
But, as it turns out, the outrageous claims made by the National Enquirer were mere speculations. Debunking the claims, Gossip Cop clarified that the entire premise of the tabloid's report is "nonsense".
The popular gossip debunking website's clarifications come amid reports that say Affleck was being forced by his wife to "say goodbye" to his long-time friendship with 46-year-old Damon.
According to the original report, "Jennifer can't stand Matt and blames him for many of the problems that drove her and Ben apart this past year."
An alleged source told the publication, "Matt has Ben's ear. Ben tends to do Matt's bidding. Jen feels resentful. She may forgive, but she won't forget."
"Matt will always defend Ben, no matter what he's done and even if he's wrong," the source said reasoning why the Daredevil actress doesn't like Damon, and went on to add, "In Jen's book, that makes him no friend of hers."
Meanwhile, the separated couple has been making frequent headlines over the holiday season for their celebrations together. Affleck and Garner reportedly spent both Thanksgiving and Christmas together with their three children Violet, 10, Seraphina, 7, and Samuel, 4.
The couple "seemed to have a great time", a source told the People Magazine.