Batman v Superman plot rumours: Love triangle between Wonder Woman, Lois Lane and Superman?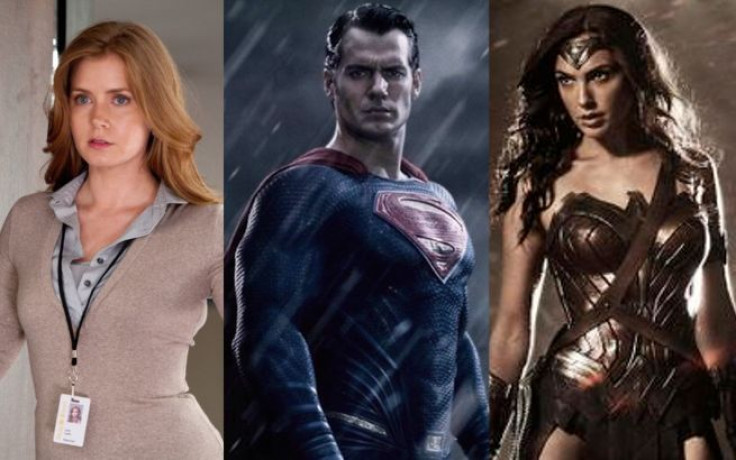 Fans have a lot of expectations from Batman v Superman: Dawn of Justice. Apart from bringing two of the most iconic pop culture characters together on the big screen for the first time, the film will also introduce Wonder Woman to a whole new generation of movie-goers.
Actress Amy Adams recently spoke to MTV about the film and Wonder Woman actress Gal Gadot. Though she didn't divulge much about the superheroine, she was all praises for Gadot's look in the movie.
"I will say that Gal looks really, really good in that costume. I was like, really? They make them like you? That's awesome...for you. I'm really happy for you. Not so much for me. But, Lois is a mortal."
Apart from all the superhero stuff, we are also waiting to see what dynamics Wonder Woman will bring to the group especially with regards to Superman and Lois Lane's relationship. Even though a romantic triangle seems quite unlikely, will the film feature some tension between Lois and the warrior princess of the Amazons? Actress Amy Adams says no.
"They always think that if you put in another woman, automatically...'catfight!'" Adams told ComingSoon.net last week. "No, I think that's a male fantasy thing. I don't think that's reality. I don't know how it will turn out, if we're going to be competition, but we are not in this [movie], I can safely say, and we're not in real life. She's just the coolest girl ever."
© Copyright IBTimes 2023. All rights reserved.