Ever thought what could be the reason behind the Batman v Superman trailer delay?
Reports stated last year that the film's first trailer was "ready to go" and it was "batman heavy". Soon after, a description of the allegedly leaked trailer surfaced online. Could this supposed leak be one of the reasons the film's trailer is delayed?
Maybe the description was indeed the right one or close to the actual trailer, which in turn prompted the team at Warner Bros to cut a new version of the eagerly-awaited trailer. Batman v Superman is one of the most highly-anticipated superhero films and the studio wants to make sure the first look matches up to the hype and expectations.
Star Trek star Chris Pine to play Green Lantern in Batman v Superman/The Justice League?
Warner Bros/DC Entertainment have finalised the casting of every Justice League hero expect Green Lantern. However, earlier reports suggested that the studio, has in fact, secretly signed on an actor as the new Lantern, but no official announcements were made.
Now, according to Latio Review's El Mayimbe, new rumours suggest that it could be Star Trek star Chris Pine. (via ComicBookMovie)
"The name I keep hearing & floating around, is Chris Pine for Hal Jordan. Yes, Captain Kirk. Again, this is still just a RUMOR hence UNCONFIRMED. Been hunting this one for a while so the search is still ongoing."
With production on the Justice League film rumoured to begin soon, fans can expect a casting announcement in the near future.
Batman v Superman ending to feature all Justice League members together?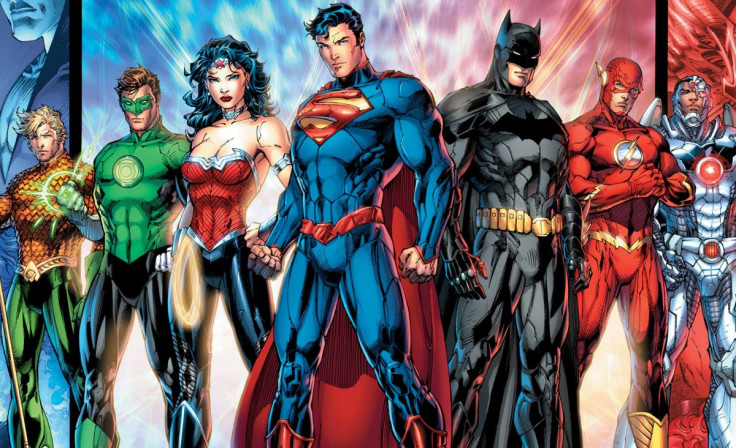 Casting of Green Lantern will complete The Justice League movie roster and with Wonder Woman, Aquaman and Cyborg already confirmed to appear in Batman v Superman, there's a strong chance that the film's ending could feature all the heroes - either together or separately - including Green Lantern and The Flash.
Big Batman v Superman featurette and Justice League teaser to be showcased at San Diego Comic-Con 2015?
Guardians of Galaxy director James Gunn recently confirmed that Marvel will not be present at the 2015 San Diego Comic-Con – which means WB and DC will have the undivided attention of fans to showcase promotional material for their upcoming superhero films!
"WB and DC could use SDCC '15 as a showcase for the next steppingstone to their eventual Justice League franchise. With Marvel not being there, this especially would leave DC/WB with the opportunity to become the belle of the superhero ball," states The Washington Post report.