Hundreds of spectators gathered outside St Magnus Cathedral in Kirkwall, Scotland, on 31 May to commemorate the 100th anniversary of the Battle of Jutland.
Fought near the coast of Denmark, the Battle of Jutland was considered to be the largest naval battle of the First World War, lasting from 31 May - 1 June 1916. It saw the British Royal Navy's Grand fleet clash with German High Seas Fleet involving some 250 ships. More than 6,000 Britons and 2,500 Germans died during the battle.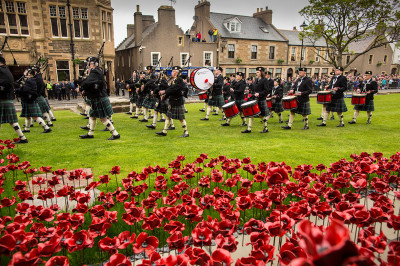 In Kirkwall, Scotland's First Minister Nicola Sturgeon, Prime Minister David Cameron and German President Joachim Gauck attended the commemorations. Royal Navy personnel were also in attendance, accompanied by Princess Anne.
The remembrance service at Kirkwall follows a service held on 28 May in South Queensferry, Scotland where sea cadets, spectators and Royals came to pay their respects to the thousands who lost their lives.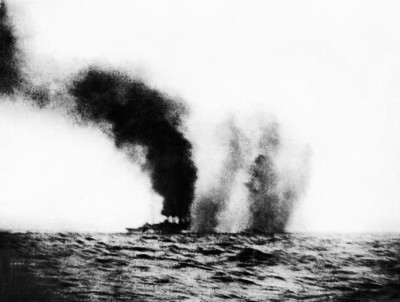 In Northern Ireland, commemorations took place on board the HMS Caroline, the last surviving ship from the 1916 Battle of Jutland, moored in the Titanic Quarter. Northern Ireland's First Minister Arlene Foster and Prince Michael of Kent were among those in attendance. HMS Caroline hosted a special all island commemoration service ahead of it's reopening to the public tomorrow after a major restoration project.