Iraqi troops fighting Islamic State (Isis) are now reportedly less than 1.5km away from the eastern outskirts of Mosul and are getting ready to enter the jihadist stronghold.
After launching an assault at dawn on Monday, hundreds of Counter Terrorism Service (CTS) forces moved forward in Gogjali, an industrial area on the outskirts, just west of Bazwaya that lies 1km from Mosul's municipal boundary.
Lieutenant-General Abdul Ghani al-Assadi, the commander of the forces in the east of the city, told state TV that his troops had reached the edge of Karama district in the city.
According to a Reuters report, plumes of smoke could be seen in the village of Bazwaya rising from a built-up area a few kilometres away. A commander said it was the result of fighting that already began inside Karama.
Meanwhile, the units of Iraqi army's ninth division are advancing from the south, BBC reported. General Yarallah said that the ninth division has taken control of the Ellag village, 17km south of Mosul.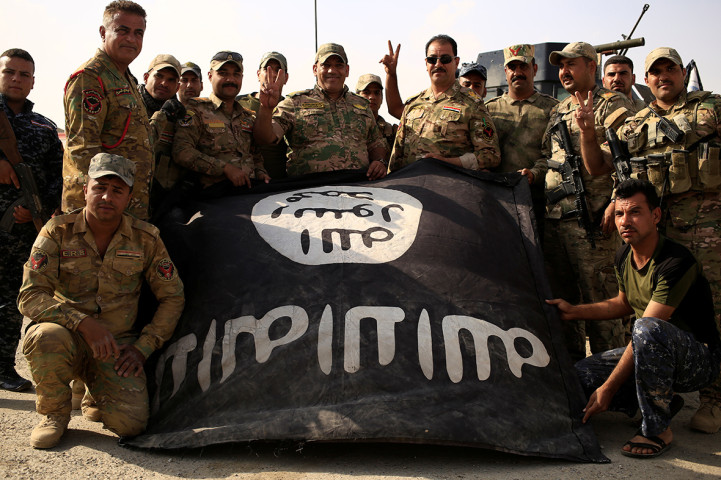 A Kurdish Peshmerga source told Reuters that he received a report that said seven IS (Daesh) militants were killed in the Aden district, just next to Karama and two of their vehicles were destroyed.
There was also a battle between IS militants and civilians rising up against the group, Reuters reported citing Iraqi state TV. The Kurdish source added that resistance elements had opened fire on IS police unit in Intisaar, south of Karama and jihadist fighters had spread out across the city fearing a revolt. The report has not been independently verified by the news agency.
The battle to capture Mosul will reportedly be tougher than the recent fight to take control of Christian and Sunni Muslim villages outside the city.
Iraqi Prime Minister Haider al-Abadi appeared on state TV in a military uniform and called on IS fighters in Mosul to surrender. He said that the armed forces are trying to cut off all escape routes for the thousands of IS fighters in Mosul.
"We will close in on Daesh from all angles and, God willing, we will chop off the snake's head. They have no escape, they either die or surrender." Kurdish Peshmerga forces and the Iraqi army started the offensive to capture Mosul on 17 October with air and ground support from the US-led coalition.
The UN has expressed concern about the 1.5 million civilians who still live in the area and said that tens of thousands of people could be suddenly displaced.