Battle of the Somme centenary: Guests and royals attend tribute to historic offensive of 1916
Ceremony in remembrance of the fallen of the bloody offensive of 1916 held at Thiepval Memorial in France.
Solemn memorial services and commemoration vigils have been held across Europe on Friday (1 July 2016) to mark the 100-year anniversary of the start of the Battle of the Somme. Often called the Somme Offensive, the battle began on 1 July 1916. By the time it finished on 18 November of that year, British, French and German casualties numbered more than 1,250,000 men. It is considered to be one of the bloodiest battles in history.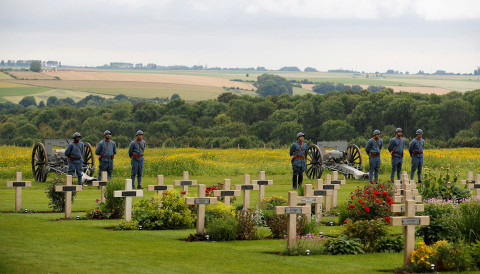 The main memorial service was held at the Thiepval Memorial in northern France on Friday. Beginning to the sound of cannon shots, the ceremony saw 600 British and French children laying down a flower crown on the 600 British and French graves of the cemetery. Ahead of the commemoration, guests were given special newspapers that told the stories of many who died during battle.
"[4 September, 1916]
Dear Jim,
Received yours dated August 27th. Yes I got the parcel safe. We haven't half been getting put through it lately. We have now been in [crossed out] out of the line about 3 weeks but we are training heavy to take part in the push & I am only wishing the war was finished before we go up, but no such luck, never mind I'll just have to take my chances as all the other boys."
Guests and dignitaries, including French President Francois Hollande, UK Prime Minister David Cameron and Prince Charles read from texts, describing scenes from the front line in 1916. French, British and Irish songs inspired by the war were sung.
Many relatives of soldiers wore poppies and cornflower pins – the British and French symbols to remember those who died were also in attendance. Members of the royal family attended the ceremony, including the Duke and Duchess of Cambridge, Prince Harry and the Duchess of Cornwall also attended the ceremony, along with Irish President Michael D Higgins and former German president Horst Koehler.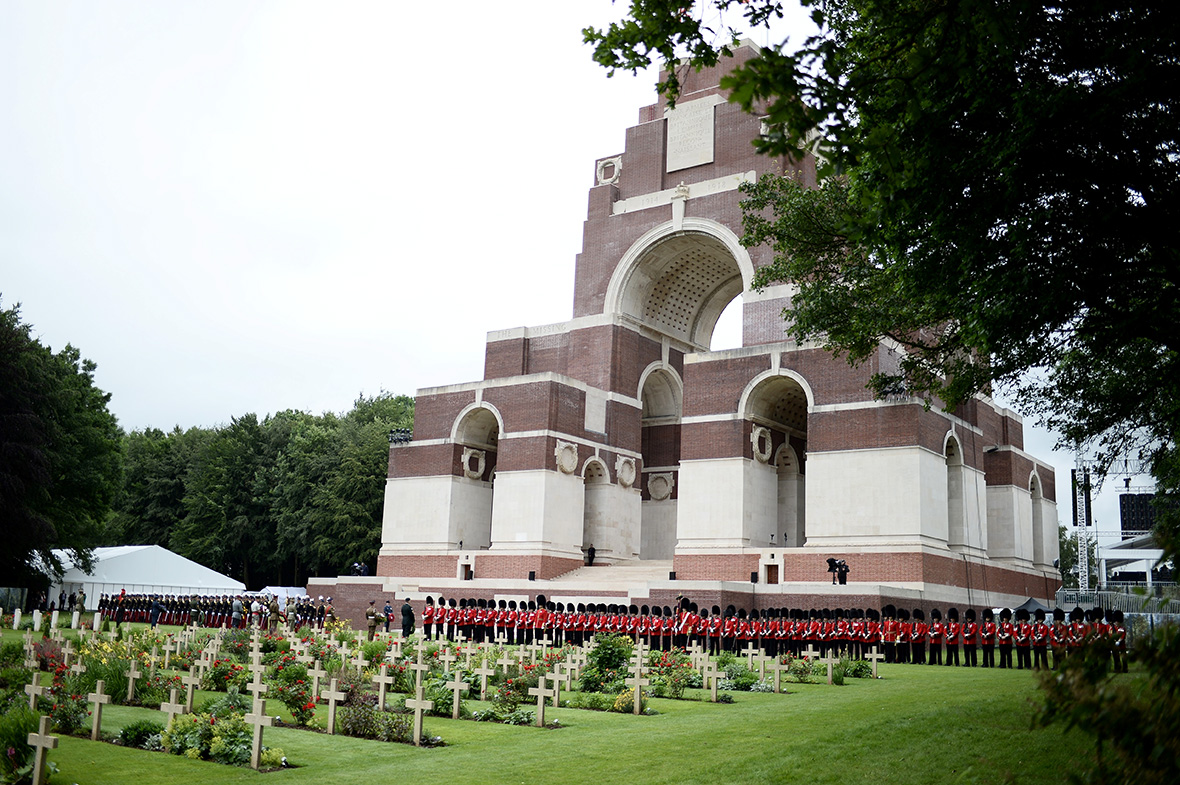 Other commemorations have taken place, with Westminster Abbey holding two vigils, one on the eve of the Somme and the other on the anniversary. Soldiers paid their respects at the Lochnagar Crater, a mine crater dug in the front line that spans 91m wide and 21m deep. Commuters across the UK were met by young men dressed in vintage uniforms, who sat, stood and wavered among the crowds at railway stations. Many sang wartime songs, while others handed out cards bearing the names of the soldiers killed on the first day of the battle and the hashtag #wearehere.