Battle for soul of Spanish Christmas erupts in Madrid over plans to replace one of three kings with a queen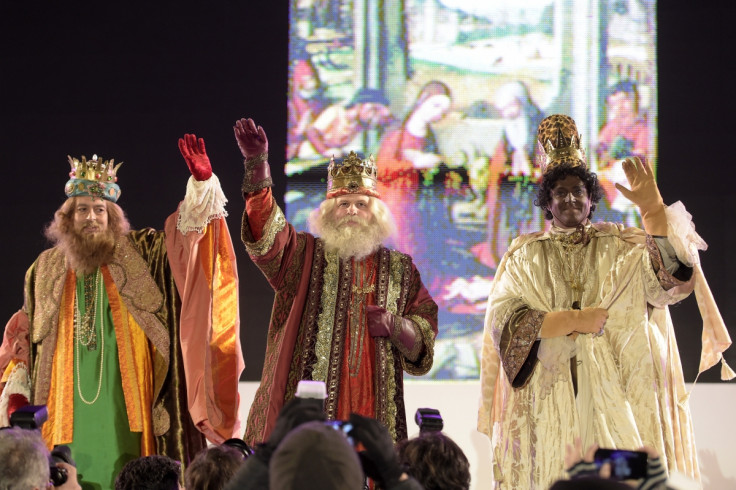 A heated battle pitting Catholic traditionalists against a Madrid city council has erupted over the meaning of Christmas and, more specifically, whether a festive parade should be allowed to replace one of the three kings with a queen.
In Spain, where presents are traditionally given out by the three kings rather than Santa Claus or St Nicholas, conservatives have accused the left-wing council of San Blas-Canillejas of 'leftist phobia' over the incident.
However, politicians leading the local council couldn't see what the fuss was about. "I don't have any problem with it," local council woman Marta Gómez Lahoz of Ahora Madrid told the Guardian. She added that the council was not involved in making the decision.
Isabel Rosell, a local leader on the other side of the debate was quoted by El Mundo as saying the decision lacked common sense and it was unclear how children would take the change. She added that the council would not "dare secularise Ramadan".
In the end the district has decided to fudge it in a hope that a little Christmas warmth could reconcile the two groups. It has been decided that a woman will still play one of the three kings but will not be a queen (she will wear a beard).
It is not the first time Madrid's Christmas parade has been the focus of cultural jostling. In September the decision was made not include a king wearing 'black face', given the racist implications.
A debate still rages in the Netherlands and Dutch parts of Belgium over 'Black Peter', a helper for Santa, who is depicted using a 'black face'.
© Copyright IBTimes 2023. All rights reserved.