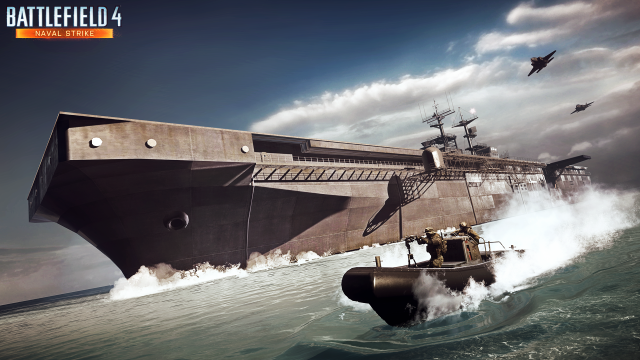 The Naval Strike DLC for Battlefield 4 is now rolling out premium members on Xbox One, according to a post on the Battlefield blog.
The DLC was originally slated for a rollout across PC and consoles on 25 March for Premium members. However, the game's developer, DICE, delayed the rollout so that it could "address issues in the animation system that hinder players from engaging targets in set circumstances using popular weapon configurations."
According to Polygon, the expansion was also held back for Windows PC due to an issue discovered by DICE, who went on to state that "quality is our number one priority and we will not release Battlefield 4 Naval Strike on PC until we feel it meets the highest quality level possible."
What Does it Contain?
Naval Strike happens to be the third DLC for the once bug-ridden first person shooter from EA DICE. It features four new maps and 10 assignments for players to complete, apart from the new Carrier Assault mode. New additions include a hovercraft, five new weapons, and two gadgets.
More Information on 4 Maps
" Lost Islands: Blow open a crashed passenger plane and capture fishing villages across these tropical islands.
Wave Breaker: Drop a submarine on your foes as you infiltrate a naval base or rush between shipping docks and rocky islands on this massive map.
Nansha Strike: Wage war across stormy seas in the largest ocean stretch in a Battlefield map yet.
Operation Mortar: Storm an abandoned cliff-side resort, or get lost in the breathtaking vistas in this map."
When Will Other Xbox Players Get It?
While all players will get the patch for the game today, the new DLC will be available to all Xbox One Battlefield 4 players in two weeks. The patch brings welcome improvements to the netcode, progression system, weapons and vehicles, among other things.