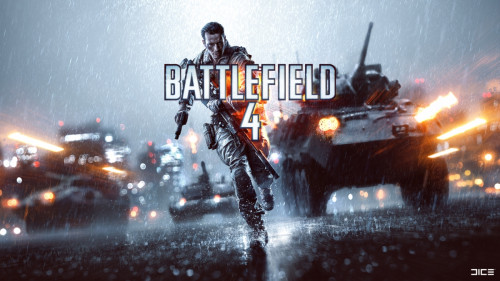 A Battlefield 4 Second Assault DLC might just be around the corner according to a conversation with an EA customer experience representative. If the information from this new leak is accurate, the DLC should be out during "February 2014" on all platforms but Xbox One, according to MP1st.
In this conversation, which was spotted by MP1st, an EA customer experience representative said that the DLC should be available in "the month of February 2014", after being asked if there was a release date for the new content. The chat was had by an Origin user, "Dhruv".
Below is a screen grab of the conversation, in which the customer service representative is quizzed about the upcoming DLC.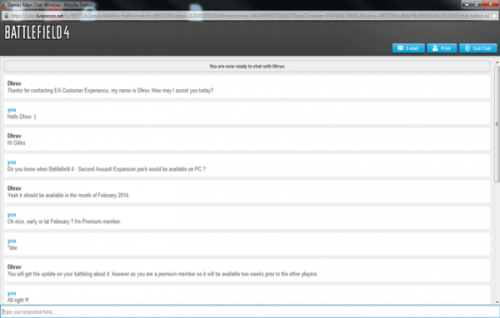 According to the representative, premium members will be the first to get their hands on the new content. Non-subscribers will get it eventually, but after a delay of two weeks.
This development comes after DICE previously announced that its developers were halting work on all projects and directing all their focus on fixing the many bugs on Battlefield 4's PC, PS4, Xbox One, Xbox 360 and PS3 versions.
Over the last few months, EA, the game's publisher, has received a lot of flack for releasing a game that was filled with bugs. Several employees belonging to DICE, the game's developer, have taken to social forums to complain that EA never gave them time to fully test the game on all platforms before launching.
The release of a bug-filled Battlefield 4 has not helped EA's reputation, a company which was voted as the 'Worst Company in America' for two years in a row. Apart from a bug-filled Battlefield 4 launch, the company's reputation was also tarnished by a failed Sim City launch in 2013.