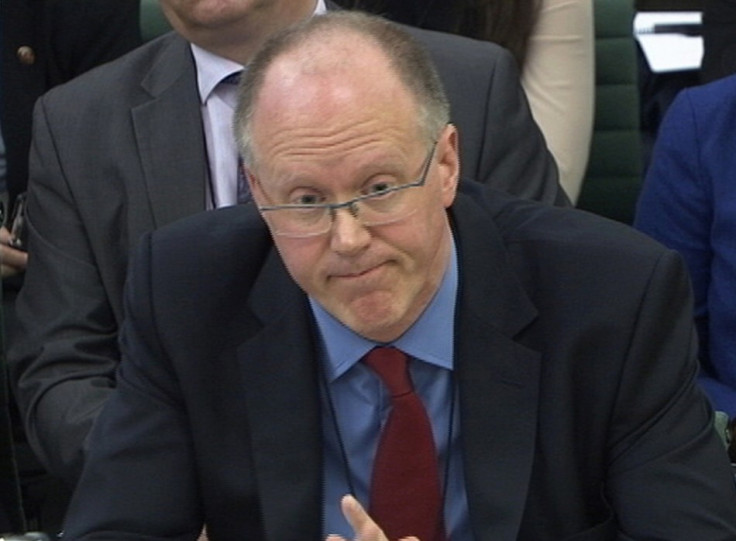 The BBC has been branded "cavalier" by the Commons Public Accounts Committee (PAC) for its decision to award former director-general George Entwistle a £450,000 pay-off.
The amount paid to Entwistle, who resigned during the Jimmy Savile sex scandal after just 54 days in the job, was double the amount specified in his contract.
His resignation came after the broadcast of a Newsnight investigation which wrongly linked Lord McAlpine to child abuse, at a time when the BBC was already being criticised for a shelved Newsnight report into Savile.
The PAC added that Entwistle's payoff was "out of line both with public expectations and what is considered acceptable elsewhere in the public sector".
The criticism comes after the Pollard Review into the dropped Newsnight investigation branded the BBC "chaotic" and condemned its "complete inability" to deal with the fall-out from the aborted programme.
But the review, led by former head of Sky News Nick Pollard, added the Newsnight investigation was not dropped to protect the scheduled Savile tribute programmes, which were due to be broadcast around the Christmas period.
Committee chairwoman Margaret Hodge said: "Public servants should not be rewarded for failure. But that was exactly what happened when the BBC Trust paid off the former director general, George Entwistle.
"In order to speed his departure, he was paid £450,000, twice what he was contractually entitled to, and then, if that were not bad enough, 12 months' private medical cover and a contribution to the cost of his legal fees and public relations advice were added to the package.
"This cavalier use of public money is out of line with public expectations and what is considered acceptable elsewhere in the public sector."
The pay-off has previously been described as "one hell of a lot of money" by the Chairman of the BBC Trust Lord Patten.
The Committee also criticised the benefits and packages paid out to senior members of staff at the corporation, including the £949,000 awarded to former deputy director Mark Byford and the £670,000 former chief operating officer Caroline Thomson received when she left.
A BBC Trust spokeswoman said: "Of course £450,000 is a very substantial sum, but the terms reached were the best available in the circumstances. As already explained to the PAC and the Culture, Media and Sport Select Committee it is simply wrong to suggest the BBC Trust had a choice between a severance payment of £450,000 or half that level.
"Indeed, if we had faced a constructive dismissal situation it would have cost us more and could have been a messy and long drawn out process. It is also not the case that the Trust refused to take up the offer to review the package - on the contrary, we suggested a wider study of severance payments at the BBC, which the NAO will now undertake."