A BBC television star has been accused of abducting her own child, leading to a bitter custody battle with her former partner.
The unnamed actress is suspected of fleeing Australia with the child despite agreeing to stay in the country to start a new life with the father – a documentary maker.
She apparently messaged him shortly after leaving Australia stating: "I know everything." The star is set to appear at the Family Division of the High Court in London to plead her case.
According to The Times, the television star and the former partner – neither of whom can be named for legal reasons – met while filming a TV show in Africa and had a child in the UK three years later.
The father alleges that while his ex-partner was pregnant, she agreed to apply for Australian citizenship and start a family life on the other side of the world. He is trying to have access to the child restored with the aid of the 1980 Hague Convention on international child abduction. The father also claims that the former couple's agreement to permanently move to Australia means that the child was legally habitually resident there.
A friend of the director said: "When [the actress] became pregnant the agreement was she would come out to Oz and they would live together.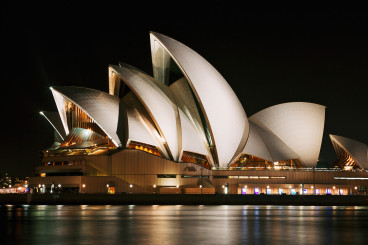 "Because of her career it took some time to arrange but she quit the BBC and finally arrived in Sydney. The intention was always to have a family life in Australia and bring up [the child] together," they added.
The father has also made claims that he found out that the BBC actress was having an affair with another man, but they agreed to continue their relationship. Since she returned to London with the child, he says that he has only had 11 hours with the child.
The actress says that she was visiting Sydney on an extended holiday and had already booked a return flight to the UK.
The Hague Convention on child abduction requires that legal decisions on the custody of a child should be decided by a court in the country where the said child is considered to be legally habitually resident.
The parents have both declined to comment on the case.