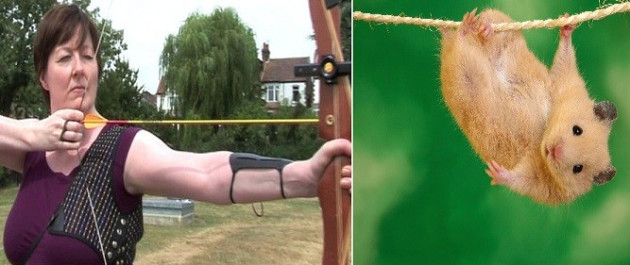 A mouse triggered terror live on air when it ambushed BBC radio presenter Shelagh Fogarty during a broadcast.
The rodent sent the 5Live studio into meltdown and even triggered fears that a guest had suffered a heart attack on the lunchtime show, yesterday (January 29).
Fogarty interrupted an interview about addiction to suddenly begin screaming: "It's on the bloody table! It ran across my bloody hand!"
Millions of listeners heard Fogarty's outburst when the surprise furry guest appeared suddenly, causing her to clamber up on to a chair in fear of the small creature.
"I saw my guest put his hand on his chest and I thought he was having a heart attack, but he had seen a mouse. I squealed and put my feet on a chair to get away from it, but it ran on the table and across my hand," Fogarty said.
After the ordeal which disrupted the programme, Fogarty announced: "I'm going home to recover."
Listeners were divided on the mouse drama. One listener labeled it "funniest radio ever." Another lambasted Fogarty, writing: "What a bimbo!"
Radio 5Live broadcasts from MediaCityUK in Salford, Manchester. The BBC moved much of its broadcasting north from London in a controversial move in 2011. Obviously they took some of the furry residents from TV Centre with them.