BBC News presenter Steph McGovern: 'I would earn more if I was posh'
KEY POINTS
BBC Breakfast and Watchdog claims she would have higher salary if she wasn't northern.
BBC is under fire for gender pay disparities of its highest earners.
BBC news presenter Steph McGovern has claimed she would earn more money if she had a posh accent instead of her usual north eastern twang.
McGovern, from Middlesborough, said she was given a pay rise for presenting BBC Breakfast and Watchdog following negotiations after the corporation revealed the salaries of its highest-paid stars last July, but she said she is "just now" earning six figures.
The BBC was criticised for a discrepancy in how much it pays some of its presenters.
Speaking to the Sunday Times, McGovern - whose salary was not revealed as she did not earn more than £150,000 - said she has had to argue "throughout her career" about pay while woman doing a similar role "who are a lot posher than me [are getting] paid a hell of a lot more".
She added: "We concentrate too much on ethnic diversity and not enough on class. It's dead important to represent loads of different cultures. But what the BBC doesn't do enough of is thinking about getting people from more working-class backgrounds. It's just posh."
When asked to clarify her comments by the Guardian on Sunday, McGovern said the BBC should not do less work recruiting more people from ethnic minority backgrounds, but also take class into consideration:
She said: "If you focus on class too, then that will bring with it diversity in every sense, not just ethnicity. There shouldn't just be a focus on ethnicity."
McGovern added: "A lot of people who talk to me in the street [and] say they like me on telly are people from ethnic minorities, because we're often from a similar socioeconomic background."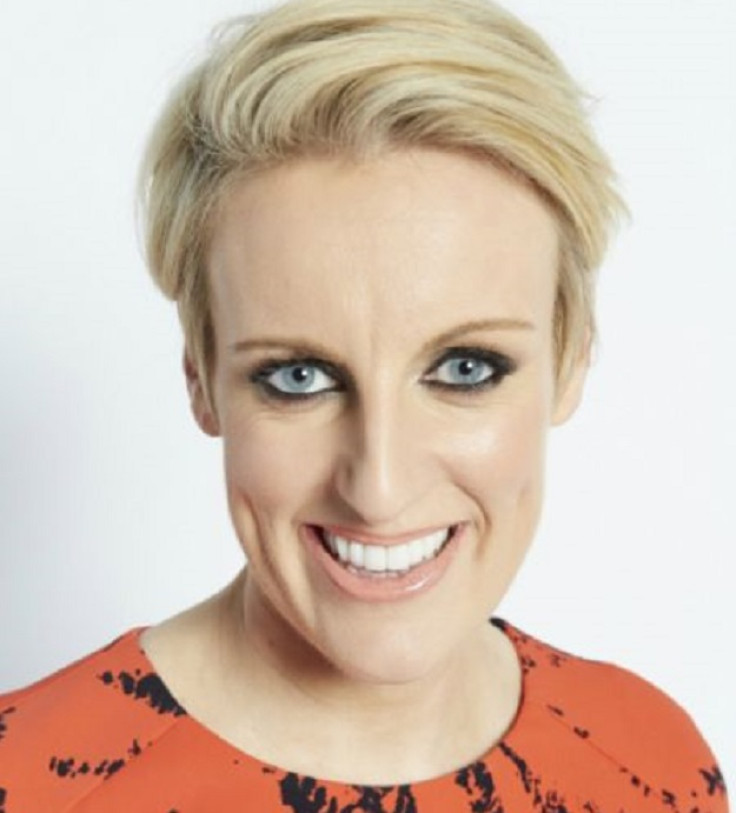 Discussing her past experience, McGovern described how one manager at the BBC told McGovern that she was "too common" to be a BBC presenter.
She added: "There was an epiphany for me one day when there was a map of my home town on a wall in the Radio 4 office. They said: 'We're doing a programme about antisocial behaviour orders.' I said 'What's the red line on the map?' 'That's the no-go zone for the crew.' I was like: 'My mum and dad live in the middle of that.'"
The BBC revealed that the the highest paid female news presenters or reporters were Victoria Derbyshire, Mishal Husain, Martha Kearney and Laura Kuenssberg, all earning between £200,000 and £249,000. Fiona Bruce earned as much as £399,000 but also has other presenting jobs at the BBC away from news.
Highest paid BBC stars
1. Chris Evans £2.2m - £2.25m
2. Gary Lineker £1.75m - £1.8m
3. Graham Norton £850,0000 - £899,999
4. Jeremy Vine £700,000 - £749,999
5. John Humphrys £600,000 - £649,999
6. Huw Edwards £550,000 - £599,999
7. Steve Wright £500,000 - £549,999
= 8. Claudia Winkleman £450,000 - £499,999
= 8. Matt Baker £450,000 - £499,999
= 9. Nicky Campbell £400,000 - £449,999
= 9. Andrew Marr £400,000 - £449,999
= 9. Stephen Nolan £400,000 - £449,999
= 9. Alan Shearer £400,000 - £449,999
=9. Alex Jones £400,000 - £449,000
=10. Fiona Bruce £350,000 - £399,999
=Tess Daley £350,000 - £399,999
=Derek Thompson £350,000 - £399,999
=Vanessa Feltz £350,000 - £399,999
=Nick Grimshaw £350,000 - £399,999
=Simon Mayo £350,000 - £399,999