A number of male presenters at the British Broadcasting Corporation have agreed to take pay cuts following criticism over the broadcaster's gender pay gap.
According to BBC News, Nicky Campbell, Jeremy Vine, John Humphrys, Huw Edwards and Jon Sopel have agreed formally or in principle, to reduce their salaries.
Humphrys, who presents the Radio 4 Today programme, was at the centre of a scandal earlier in January after a leaked recording of him making comments over his salaries became public. The veteran broadcaster, who was speaking off-air, was heard saying: "How much of your salary are you prepared to hand over to Carrie Gracie to keep her?"
"I could volunteer that I've handed over already more than you f***ing earn but I'm still left with more than anybody else and that seems to me to be entirely just."
However, the 74-year-old subsequently told ITV News he backed equal pay.
"We are in habit, Jon [Sopel] and I, of winding each other up and the purpose of this jokey - I emphasise jokey - exchange was a bit of mutual mickey-taking, and that is all it was," he explained.
Last year, the BBC faced severe criticism when it published a list of its top earners, which revealed an enormous wage gap between its best-paid male employees and their female counterparts.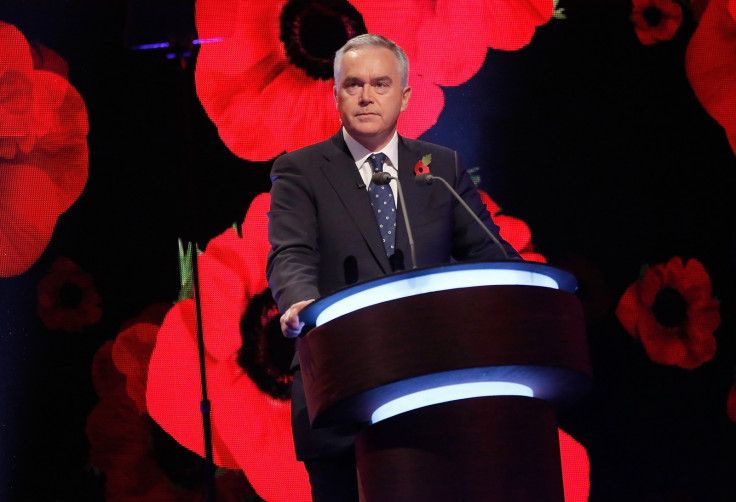 Radio 2's Chris Evans topped the list on more than £2m, while the highest-paid woman was Claudia Winkleman, whose salary stood between £450,000 and £499,999.
Among the quartet who have agreed to a pay cut, Vine was shown to be the highest paid, earning between £700,000 and £749,999. Humprhys, meanwhile, was shown to earn between £600,000 and £650,000 and Campbell's salary was in the £400,00 to £449,000 range.
Edwards and Sopel, meanwhile, were on £550,000-£599,999 and £200,000-£249,999 respectively.
It is not yet clear how much their salaries will be reduced by, but some reports suggest it could be by as much as 30%.
After resigning, Gracie revealed her annual salary stood at £135,000 and she was offered a £45,000 pay rise, which she refused. The corporation said: "We've already set out a range of action we're taking on fair pay, and we'll have more to say on the issue next week."