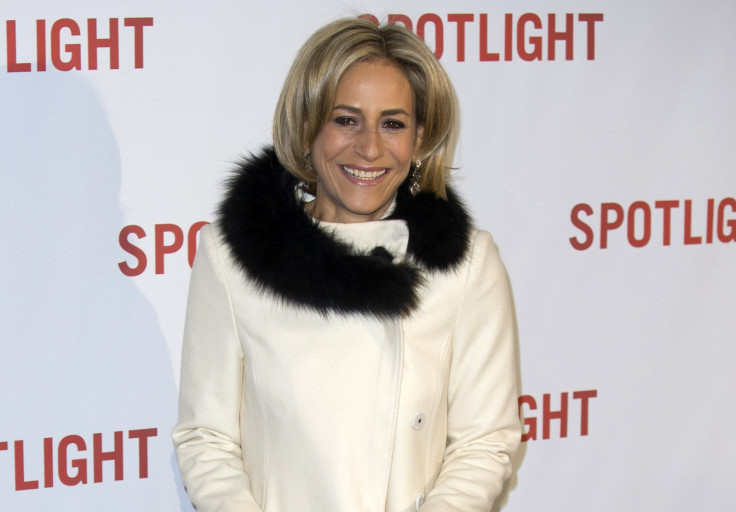 TV producers try to control most things behind the camera during a live broadcast but the one thing that the team at BBC's Newsnight could not control was the weather.
The BBC programme was reporting on the events surrounding the congressional hearing into Donald Trump's son-in-law and adviser, Jared Kushner.
At their live spot outside the White House were presenter Emily Maitlis who was interviewing the former aide to George W Bush, Ron Christie, and ex-White House counsel Bob Bauer.
Maitlis made the point that the group were sitting in an area known as the Swamp and she referenced the fact that the rain had started, telling her guests "thank you for sitting through a soaking wet shower."
As the rain got increasingly harder, she asked about the intervention of Kushner and Christie tried to act calmly as the rain drops became visible even to viewers, especially in the close-up shots.
While the rain did not abate, the interview did not either with Christie's suit getting noticeably wetter.
The weather got so bad that they lost their link and it was thrown back to host Evan Davis in the studio who said: "That really was some rainfall, not like some feeble British drizzle".
Viewers saw the funny side in their comments on social media, with Newsnight itself having a bit of a laugh at the situation.
One saw the inclement weather as a metaphor for the year so far, tweeting: '2017 in a picture, #Newsnight'.
In reference to the recent pay row at the BBC, another tweeted: "The #BBC spent so much on Chris Evans that #Newsnight can no longer provide umbrellas for guests during interviews".
But it seemed the storm was short lived, as Newsnight tweeted an image of a rainbow and the scene basking in sunshine.