Prince William has spoken of how he intends to keep the memory of his mother present in the lives of his children, in a revealing documentary broadcast on Monday (24 July).
The Prince of Wales and his brother Harry told the ITV programme 'Diana, our mother, her life and legacy', of how they feel about their relationship with her 20 years on from her death in a car crash in Paris.
The documentary contains emotional interviews with both princes, her friends and colleagues as well as people who worked with her on the social causes she promoted such as homelessness, Aids and landmines.
William said that even though his children George and Charlotte, nor his wife Catherine, ever met Diana, he keeps photos of her around the house to make sure that her presence is still felt.
He said he constantly talks about "Granny Diana" and that "we have got up more photos around the house of her and we talk about her a bit and stuff.
"It's hard because obviously Catherine didn't know her so she can not really provide that level of detail so I do regularly putting George or Charlotte to bed talk about her and just try to remind them that there are two grandmothers, there were two grandmothers in their lives so it's important they know who she was and that she existed."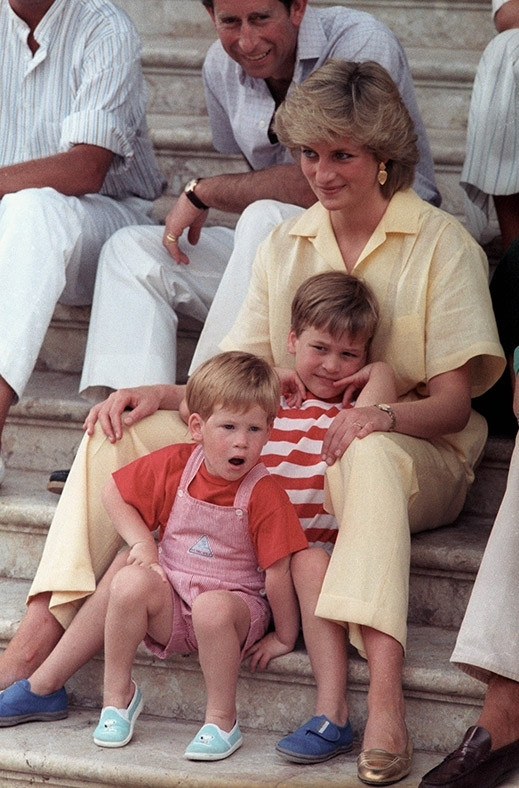 However, the prince did wryly point out that she would have been an "absolute nightmare grandmother".
"She's love the children to bits but she would be an absolute nightmare.
"She would come in and go and she would probably come in at bath time and cause an amazing amount of scene, bubbles everywhere, bathwater all over the place and then leave," he told the ITV programme.
Harry also opened up about his relationship with Diana and described how she wanted them to have an ordinary upbringing and tried to sneak them into a cinema or taking them for for a burger.
"My mother cherished those moments of privacy and being able to be that mother, rather than the Princess of Wales.
"She made the decision that no matter what, despite all of the difficulties of growing up in that limelight and on that stage she was going to ensure that both of us were going to have as normal a life as possible," he told ITV.
Separately, it has been reported that taped confessions made by Diana will be broadcast after her voice coach sold the rights to them to Channel 4.
Her family were involved in a lengthy legal wrangle but the tapes, which were found in 2001 in a police raid at the home of former butler Paul Burrell, were returned to Peter Settelen in 2004.
The camcorder recordings were to help her improve her public speaking but in them, she opened up to Settelen about her relationship with Prince Charles, their sex life and his relationship with Camilla Parker-Bowles, the Telegraph reported.