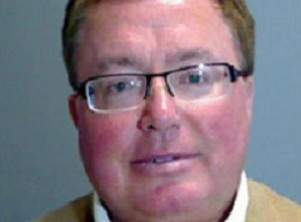 A former BBC radio presenter who was found guilty of a string of child sex offences dating back to 1979 hasbeen sentenced to 22 years in jail.
Michael Souter, former BBC Radio Norfolk and Radio Clyde broadcaster, was found guilty of 19 charges of sexual assault on seven boys aged between 11 and 16.
Souter, 60, of Loddon, Norfolk, was also found guilty of seven counts of making and possessing indecent images of children. The offences took place between 1979 and 1999.
During the trial, the court heard how Souter would use his celebrity and position of power in the community such as local scout leader to lead a double life as a "dominant predator" who abused vulnerable children.
He denied the charges against him, saying the charges against against him were all made by his victims - a claim the judge described as "pathetic".
Judge Mark Lucraft QC added: "The childhood of many of your victims was destroyed and their lives blighted.
"You exploited your position to groom each of them.
"You took hundreds of photographs of boys in shorts and were the only person in this court who could not see these pictures for what they were."
Det insp Paul Brown, of Norfolk Police, said Souter's offences were "one of the worst cases of prolonged child abuse I have ever dealt with".
He said: "Souter exploited his local celebrity status and connections to gain access to children, and this also provided him with the perfect cover for his offending as he appeared to be an upstanding member of the community whom no-one would challenge.
"He conned so many people who will no doubt be shocked to hear how the man they trusted was actually grooming and molesting young boys over many years."
Chris McCann, head of the Crown Prosecution Service (CPS) described Souter as a "classic predatory paedophile who hides behind a façade of respectability" in order to select and abuse his victims without detection.
A BBC spokesperson said they condemn the actions of Souter "in the strongest possible terms" and emphasised he had not worked for the corporation since the early 1990s.
Read: Operation Yewtree Police Arrest 'BBC Star' on Suspicion of Sexual Assault