Stormzy recently brought mental health to the forefront of the music industry when he bravely spoke about his own battle with depression. It was rare for a male artist to openly discuss his personal plight with the illness, which is notoriously a taboo subject in music.
BBC Radio 1 DJ Monki has fortunately not suffered from mental health problems personally but, being in the midst of the fast-paced world of EDM, knows all too well about how a certain lifestyle can lead to a plethora of issues. Monki, real name Lucy Monkman, spoke candidly during the Health Vs. Hedonism: Staying Sane In The Game panel at the International Music Summit Ibiza.
The talk addressed the difficulties musicians face when making choices that could be either beneficial or detrimental to their health. Like, for example, "Should I party for a few more hours or go home and get an early night before my next DJ set?" The difference is significant and Monki understands the pressures of the job.
Speaking to IBTimes UK at the summit, Monki explained: "For a start, it's a really unstable job. You could be a rockstar one year and the next, nobody cares so to go from hero to zero that fast for anyone is quite a difficult thing."
The DJ continued: "Most producers and radio people like myself are just nerds who like music so when you're thrust into this world where you're this cool DJ and people want photos with you, it's bizarre because the reality is, you're just a nerd. I can handle it fine as I'm quite laid back but I completely understand why people might handle it in a bad way. There's always temptations, people want you to come out to party. Some people, like me, aren't made for that and they know it and some people aren't made for it but they don't know it and push themselves a little bit too far with negative effects."
A 2016 survey by UK charity Help Musicians revealed that around 60% of musicians are battling with a form of mental illness. Is there enough support regarding mental health in the industry? Monki says: "There probably isn't but at the same time, it's hard to talk about. It's hard to sympathise with people who have pushed themselves so far into the party because we're all adults and know what would happen if you do that."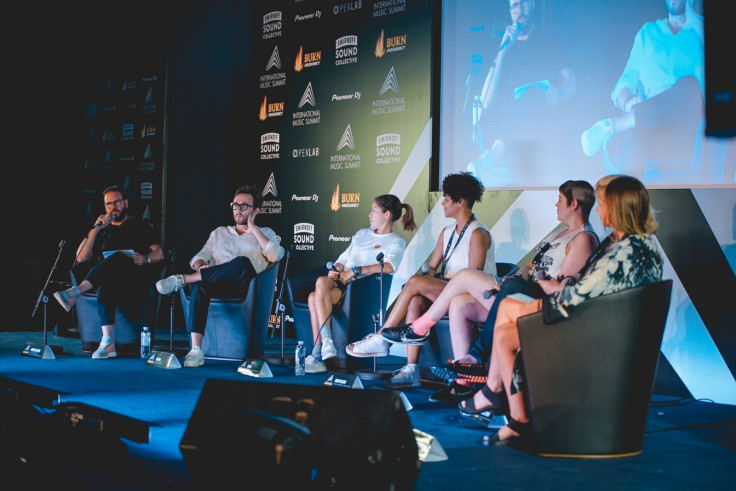 She added: "But there is no support whatsoever. Not just in the music industry but all round, people need to be more aware of mental health on a day-to-day basis. It's becoming a lot less taboo to talk about which is great."
Monki, 25, is a prominent face on Radio 1 and 1Xtra being one of a handful of female presenters at the station, alongside the likes of Clara Amfo and Adele Roberts. The representation of women in her field has certainly changed since she started out eight years ago when she was one of three females out of around 60 DJs working at a pirate station.
Addressing the ongoing sexism issue, Monki admitted: "I never really noticed until someone pointed it out because we were never treated unfairly. The matter of fact is when I first started out, there weren't many female DJs and not for lack of trying, but there were less females to look up to so naturally women weren't getting into it. Now there's a lot more of us, especially on Radio 1, there's more than I can count."