BBC reporter Norman Smith turns airwaves blue: History of the C-bomb on live TV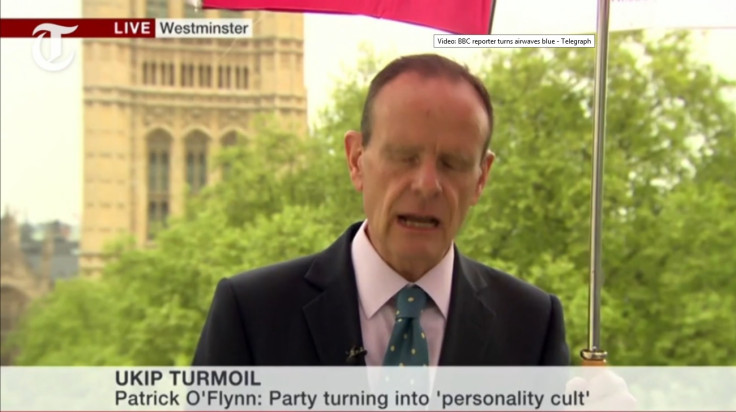 Veteran BBC presenter Norman Smith made the mother of all gaffes live on air when he attempted to say the word "cult" in relation to Nigel Farage and the C-word slipped out instead.
Discussing allegations by Ukip campaign manager Patrick O'Flynn that Farage was turning the party into a "personality cult" Smith inadvertently said a word widely considered to be the most offensive in the English language.
But Smith should probably console himself with the knowledge that he is not the first person to use the C-word live on air and probably will not be the last.
In 2010, Radio 4's James Naughtie accidentally called health secretary Jeremy Hunt something far ruder, promptly collapsing in a fit of giggles.
Jon Craig on Sky also apparently called the unfortunate Hunt by the wrong name.
Meanwhile in Australia, Education Minister Christopher Pyne appeared to say to Opposition Leader Bill Shorten "you're such a c**t" in Parliament, though he later insisted he had simply called him a "grub".
Even in an era when most swearwords have lost their shock value, the C-word continues to horrify and amuse in roughly equal measure. Since first being uttered by Kenneth Tynan on television in 1965, the word has almost always been bleeped out and even today most newspapers and websites are coy about using a word many women in particular find grossly offensive.
Perhaps because it is still so shocking, whenever the C-word is spoken – either accidentally or on purpose – on air, news of the incident will spread like wildfire all over the internet, which is perhaps ironic, when you consider how much content that is truly shocking is available online.
© Copyright IBTimes 2023. All rights reserved.