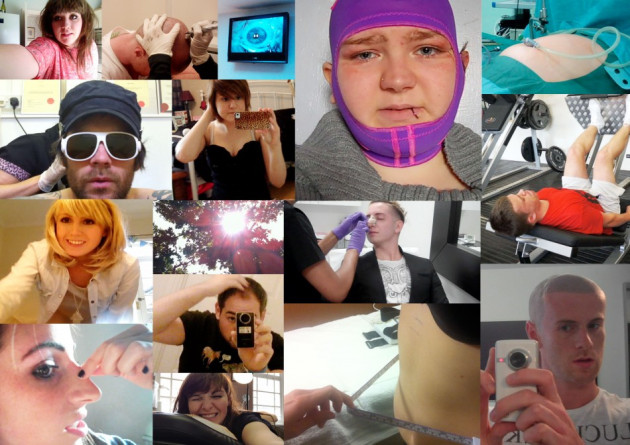 Body-obsessed young people have turned the cameras on themselves to explain to television viewers what they want to change about their appearance to make themselves happier.
I Want to Change My Body is part of BBC3's Body Beautiful series and features video diaries of people aged between 16 and 26 who are unhappy about an aspect of their appearance.
Body image has long been an issue for young people, with many feeling increasingly under pressure to look a certain way. The video diaries follow some of their personal journeys to achieve the look they want.
Chloe, 18, was told that her weight meant she might not be able to cope with the physical demands of drama school. Her video diary shows her following an extreme diet to lose four-and-a-half stone in three months.
She said: "My body makes me feel like it's not really a part of me.
"A lot of the time it stops me from being happy. It makes me angry and it makes me really sad. It makes me feel like I'm not normal sometimes."
In her review paper Sexualisation of Young People, psychologist Linda Papadopoulos said the age at which people are affected by body image issues is getting younger.
She wrote: "The mass media promotes and reinforces an idealised notion of beauty for both men and women, presenting standards - of thinness for women and muscularity for men - that few can ever hope to achieve.
"It can be tempting to think that girls are taking the brunt, that boys have it easier. But in some ways, the messages we are sending out to boys are just as limiting and restrictive: be macho, be strong, don't show your emotions.
"Hyper-sexualisation cannot exist without hyper-masculinisation of males. They feed off and reinforce each other."
Alex, 22, first noticed her profile when she was 12. Since then, she has wanted to have surgery to change the shape of her nose. Her video diaries show how she hates to sit in a row of people in case they see her profile.
By saving up throughout her time at university, she is now able to afford to pay for the operation herself.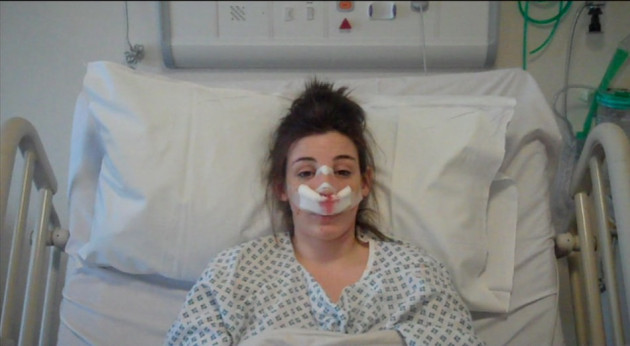 Other body gripes featured in the programme include alopecia - severe hair loss - facial scars and excess weight.
Jamie, 25, and Matt, 26, both began losing their hair in their teens. While Matt considers having a hair transplant, Jamie ponders cutting-edge MHT scalp pigmentation where ink is applied to the scalp to look like hair.
Each young person in the programme records the lengths they go to to change their appearance, including weight loss surgery and hair transplants, and reveals their emotional reactions to the "problems" and the changes.
BBC documentaries commissioning editor Charlotte Moore said: "Documentary filmmakers are always trying to get inside other people's lives - to get as close as possible to what people are seeing and feeling.
"As far back as the Video Diaries series in the 1990s, the BBC has been pioneering in giving the Great British public the chance to help shape the documentaries it produces, giving viewers a voice to tell their own stories in the most intimate and authentic way possible."
Jes Wilkins, executive producer at Firecracker Films, which produced I Want to Change My Body, added: "By asking people to film and share their own stories we are gaining a degree of intimacy and honesty that feels very different to what it's possible to capture with a [film] crew."
I Want to Change My Body is on BBC3 tonight (Monday) at 9pm.