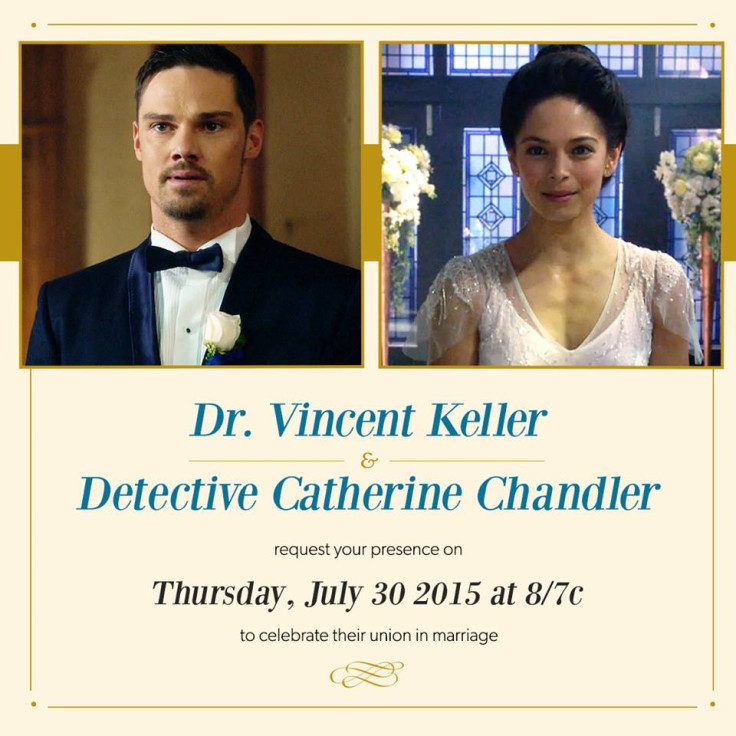 Beauty And The Beast season 3 will air its much awaited episode on 30 July, which will feature the wedding of its lead characters, Vincent and Catherine.
Episode 8 is titled Shotgun Wedding, where Cat is excited to finally walk down the aisle and marry Vincent.
Click here to watch the episode online on The CW website. The official synopsis reads as follows:
A new promo shows Heather and Cat discussing the wedding day.
"After everything me and Vincent has been through, this is actually happening. I am getting married," Cat says.
"Yea, it's pretty cool, right? Still, I keep waiting for the other shoe to drop," Heather replies and immediately corrects herself by saying, "That's not what I meant, forget I said that."
"You worry too much, you know that right?" says Cat.
"I know what you two have been through, I don't want anyone to mess things up," replies Heather.
Another trailer shows Cat in her wedding dress walking down the aisle, as a sharply dressed up Vincent looks at her in awe. But trouble brews outside the church. Shots are fired and the precinct is on high alert just before Cat is scheduled to walk down the aisle.
An earlier report had suggested that one of the main characters in the show was set to depart in season 3.
E! Online reported, that they have it from a good source that one of the prime characters will be in a life-and-death situation, and be admitted in the hospital. The report went on to state that it would not be Tess (Nina Lissandro). This leaves Catherine, Vincent and J.T's lives in jeopardy, which will ruin Cat and Vincent wedding celebrations.