The father of murdered schoolgirl Becky Watts has described the harrowing moment he was asked to identify his daughter's body.
Darren Galsworthy recalled seeing what "no parent should have to see" when he was taken to Becky's body after the 16-year-old was killed and dismembered by her step-brother Nathan Matthews and his girlfriend Shauna Hoare in 2015.
"When we saw her in the morgue, that's when it really hit us," he says.
"I mean, they did their best to cover up where he cut her up and things like that. But I could still see where he'd decapitated her. And no parent should have to see that."
His comments are featured in ITV's upcoming documentary The Murder of Becky Watts, presented by Susanna Reid, which is set to air next Thursday (9 November).
The programme includes never before seen police tapes from the investigation into Becky's death, revealing how detectives caught her killers.
The teenager's disappearance in February 2015 sparked the largest police investigation ever launched in Bristol.
At first, it was assumed she had run away from her home in the St George area of the city, where she lived with her father Darren, stepmother Anjie and stepbrother Matthews.
But detectives soon feared something worse had happened after discovering she had suddenly stopped using her phone and had not spoken to any friends.
DCI Richard Ocone, a senior investigating officer in the case, tells the ITV programme: "On day one you know I am fairly confident here, that something bad has happened to this young lady, I just don't know exactly what."
As investigators unearthed clues surrounding her disappearance, their attention turned to Matthews and girlfriend Hoare.
Featuring previously unseen interview room tapes, forensic crime scene videos, and the moment the killers were arrested, the documentary shows how Hoare was found to be "giggly" during police questioning while Matthews appeared unconcerned at her stepsister's disappearance.
A breakthrough in the case came when a speck of Becky's blood containing Matthews' fingerprint was found on a door frame .
A receipt was also found showing someone had very recently purchased a circular saw, gloves, goggles and a face mask from B&Q – prompting police to fear she had been dismembered.
Detectives spoke of how they initially only hinted at their finds when questioning the Matthews and Hoare in a psychological ploy to ramp up the pressure.
"Without giving that to them on a plate, if you like, it leaves them having to think about it, and puts them under more pressure," DC Marie Stephen explains.
DCI Ocone adds of Matthews: "I think it probably felt like he was battling against a rising tide, and actually, you could feel the evidence starting to come on top, and actually it was starting to weigh quite heavily."
Matthews eventually cracked under the pressure and confessed to killing Becky and dismembering her body in the bath. He told of how he then wrapped up the body parts and hid them in a shed a few hundred metres away from his home.
DCI Ocone admits nothing prepared him for what they found there.
"The nature of the find is horrific and shocking, I have never dealt with anything like this," he says. "And it will stay with me throughout my service, it will stay with me probably throughout my life."
Matthews, 30, insisted he acted alone and had accidentally suffocated his stepsister while trying to scare her in a bid to get her to change her supposed bad behaviour at home.
Hoare, who was at then pregnant with Nathan's child, was initially charged with perverting the course of justice.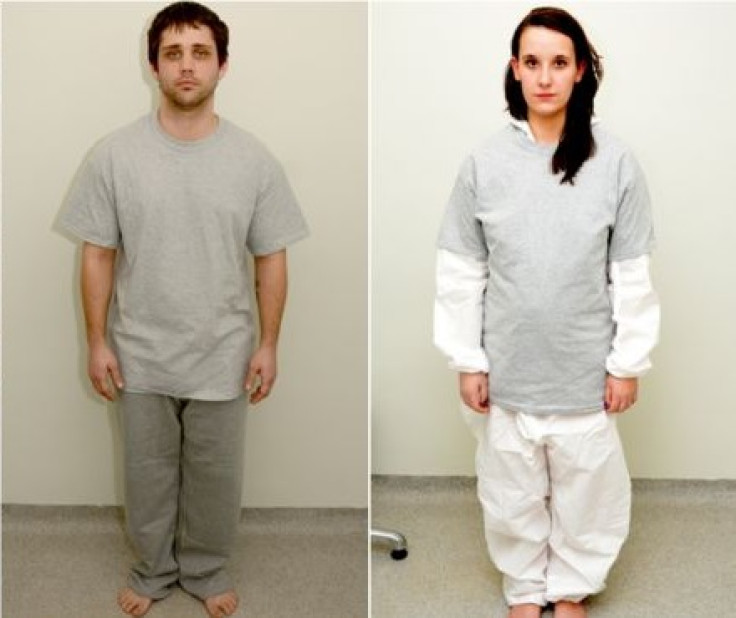 But deleted text messages recovered from her phone showed she had discussed with Matthews kidnapping young girls, taking them home and putting them in their loft.
"I think they showed that Shauna's involvement was far tighter, far closer to actually what had happened," DCI Ocone says.
"It suggested that she had been involved in the dismemberment and the packaging of Becky, after she'd been killed."
Matthews was eventually found guilty of Becky's murder and jailed for 33 years. Hoare was found guilty of manslaughter and sentenced to 17 years in prison.
The judge agreed with the prosecution that Becky's murder was sexually motivated.
"The evidence proves, and I am sure, that Nathan Matthews had developed a fixation with having sex with petite teenage girls and Shauna Hoare had been persuaded to participate in this fixation," Judge Mr Justice Dingemans had said during sentencing.
Taking documentary makers into Becky's locked bedroom still filled with posters and soft toys, Darren says he is still haunted by how he imagines his daughter died.
"I believe they came both up here, they burst in on her, with masks on, and attacked her," he says. "She must have been absolutely bloody terrified.
"The image I have, in my nightmares, is him holding her down on the floor, and [Hoare's placing her hand] over her mouth... They did it together, they planned it together, I don't know what they expected to gain from it. 'Cause there was nothing in it for them. So, it was all pointless."