A burglar has been found guilty of murder after he ran over an ex-Royal Navy officer twice with his own car as his distraught wife looked on.
Jessica Samwell watched husband Mike being run over in Chorlton, Manchester, and comforted him in the moments before his death, telling him that she loved him while holding his hand.
Manchester Crown court heard how Mike was left with tyre marks across his chest in a "catastrophic crush" on 23 April this year.
On Tuesday (31 October) Ryan Gibbons was convicted of murder after the botched house burglary, with accomplice Raymond Davies, 21, found guilty of manslaughter.
The 29-year-old Gibbons had pleaded guilty to burglary and aggravated vehicle-taking, but denied murder claiming he had not seen Mike before running him over, but had heard something underneath the car, and the sound of screaming before he drove off.
CCTV shown during the trial also revealed that Gibbons visited a pub in a bid to "act normal" after Mike's tragic death.
The court had heard that Gibbons, a concrete floor contractor, had been taking cocaine and drinking on the night of the burglary.
He told the jury that he met Davies and two unnamed men when he was going to buy cannabis and he agreed to help them burgle the Samwell's home and steal the Audi S3 sports car, they could sell for £2,000.
Davies dropped Gibbons and the other two men at the house and the unmade men broke into the home and gave they keys to Gibbons.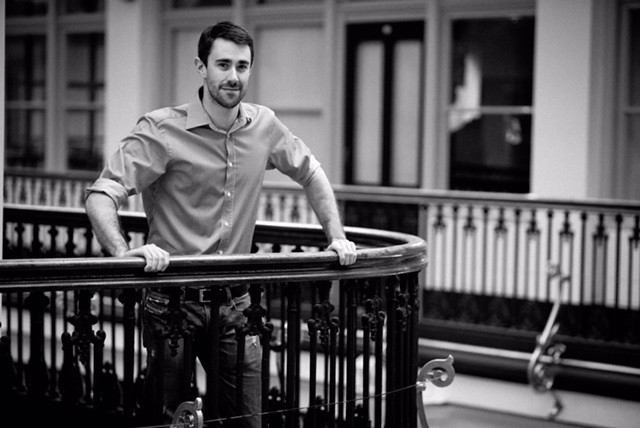 Mike Samwell, a nuclear engineer and Jessica awoke to the sound of burglars in their home and Mike ran down the stairs shouting "get out of the car" but was run over at around 3am.
Jessica gave evidence from behind a screen saying she saw her husband on the floor under the wheels of his car. She said the car rolled off him as it reversed leaving Mike between both sets of wheels before the car ran over him again and sped off.
Jessica said according to The Sun: "When I got to him he had tyre marks across his chest. I was ringing the police and trying to talk to the police. I was shouting, 'Help! Help! Somebody help me. I was just telling him that I loved him and holding his hand."
Gibbons told the court he had not seen Samwell before he ran over him although he was aware "something had gone under the wheels" he then dumped the car.
Davies collected Gibbons after he crashed and dumped the Audi and was found guilty of manslaughter while Gibbons' girlfriend Stacey Hughes, 28, was cleared of assisting an offender by giving a false name while the couple stayed in a hotel the night after the murder.
In a statement released through Greater Manchester Police (GMP) the Samwell family said: "Now that the trial is concluded, we can put the brutality of Mike's death to one side and focus on the life of our much loved husband, son, brother and friend, who we are so thankful to have had in our lives.
"Mike was one of those rare people who was loved by everyone who met him. He saw the potential in people and would go above and beyond to help them to realise it. His outlook on life was always positive, even in the face of hardship and adversity he would have a smile and an awful joke ready to lighten the situation.
"One of the most important and inspiring things about Mike was the passion and drive that he poured into absolutely everything he did and everyone he loved; he did so with what appeared to be boundless energy and enthusiasm."
Gibbons and Davies will be sentenced on Wednesday.