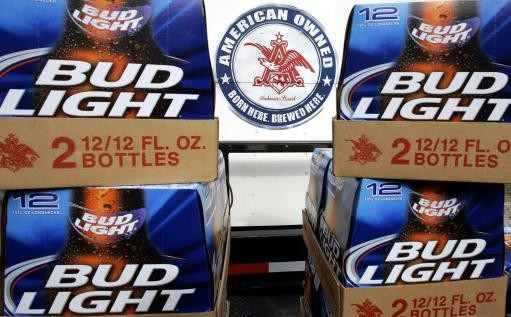 Bud Light is now backing way off a tag line on its fun-time "Up for Whatever" ad campaign that said the beer was the perfect ingredient for "removing 'No' from your vocabulary for the night."
The wording on a wide blue band beneath the label triggered critics who linked the line to the well known "no means no" warning to would-be rapists. Even more awkwardly, the uncomfortable line was tied to alcohol, which can often play a role in rape.
"It's clear that this message missed the mark, and we regret it," said Bud Light Spokeswoman Lisa Weser. "We would never condone disrespectful or irresponsible behaviour."
The line was one of 47 messages on the first run of Up for Whatever bottles of the Anheuser-Busch InBev beer late last year which are supposed to be snappy inspirations to "spontaneous fun," according to the company.
The beer has now used some 140 messages to encourage consumers to "engage with our brand in a positive and light-hearted way," explained Bud Light vice president Alexander Lambrecht, who also repeated that the "no" message clearly "missed the mark."
The company didn't disclose how many bottles of beer sport the controversial message, but said that it won't go out on any more of the beer, effective immediately, reports the New York Times.
The phrase was particularly unfortunate for a company attempting to woo more female drinkers to bolster flagging sales.
A flood of tweets attacked the line as soon as it was posted on Reddit.