Beetlejuice 2 cast rumours: Geena Davis keen on joining Tim Burton sequel alongside Alec Baldwin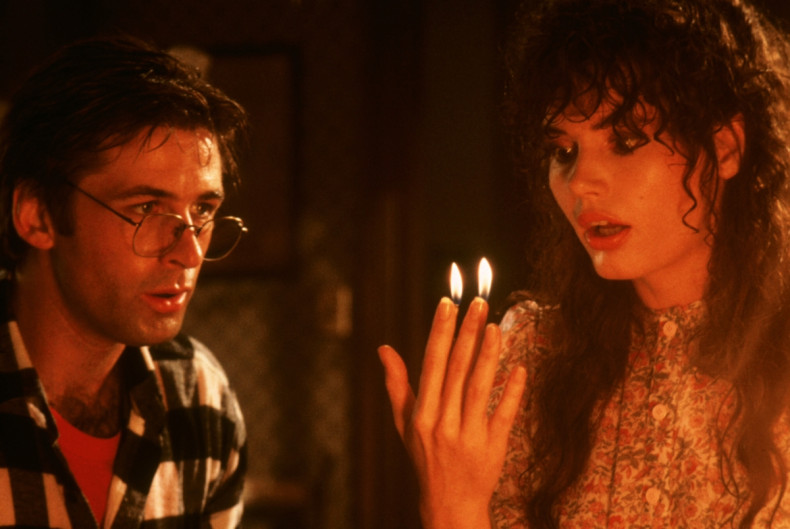 Fans of the cult 1988 Tim Burton flick Beetlejuce have been given a major fillip with news that more original cast members have come forward and said they want to reunite for further tales of the 'bio-exorcist'.
Director Burton and star Michael Keaton were first to express their interest in working on a potential follow-up, in an interview with MTV last year. And only a few months ago, Lydia Deetz herself, Winona Ryder, opened up to talk show host Seth Meyers, saying: "Um, I think I can confirm it, because Tim Burton did this interview — like, it was very hush hush, top secret ... and then he was doing some press for Big Eyes and he did an on-camera interview and he said, 'Oh yeah we're doing it and Winona's going to be in it,' and I was like if he said it, then I can say it."
Now, Geena Davis, who starred alongside Alec Baldwin as the recently deceased couple in the original, has also addressed the chance they could be starring in a sequel. Talking to ETonline about reprising one of her most iconic roles, the 59-year-old replied: "I did hear that it's really happening. No one's talked to me about it. I would love to! That was one of my favorite movies, too... But ghosts probably don't age, and it's going to be 30 years now. Of course, I haven't aged, but I think Alec maybe has aged, perhaps."
It does seem like some kind of movie revisiting the original characters and storyline will be made in the near future, however there are few concrete details known about the proposed sequel. Screenwriter Seth Grahame-Smith (Dark Shadows) has confirmed that the film will be set in the present day and that they will be playing with the idea of "less is more" when it comes to the character of Beetlejuice himself.
Davis has just been cast in the upcoming movie Marjorie Prime, where she will play former Mad Men star Jon Hamm's onscreen daughter. Even though that fact sounds a little odd considering Hamm is 15 years Davis' junior, the sci-fi indie drama will focus on manipulating time. It is said to focus on an elderly woman – played by Twister's Lois Smith – who connects with holographic representations of lost loved ones. It will be directed by Michael Almereyda.