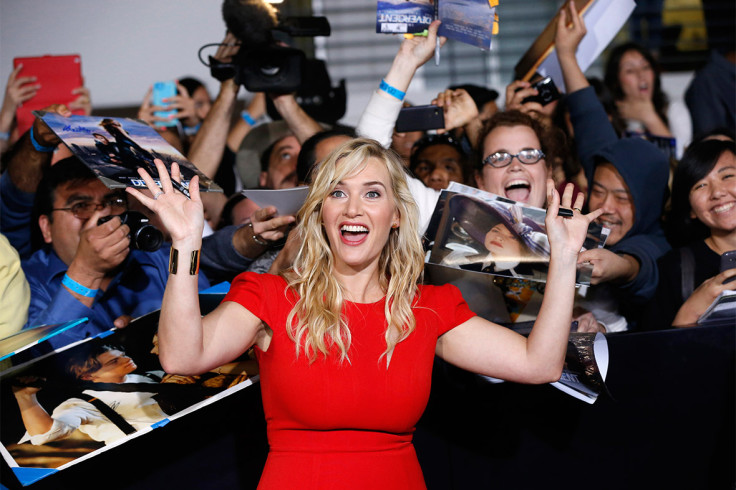 Kat Winslet catapulted to international fame playing helpless romantic and redhead socialite Rose DeWitt Bukater in 1997's Titanic. Now the Hollywood actress is preparing to celebrate her 40th birthday.
The British thespian will mark the milestone with a long and already illustrious career spanning two decades under her belt as well as a number of accolades, including a best Actress Oscar for her 2008 romantic drama film The Reader, to her name.
In August, she revealed that she planned "to spend my birthday in a bikini because I want to feel great," she revealed. "So I'm really looking forward to it."
While the scarlet has enjoyed success on the screen, it has been her outspoken, "ballsy" character and complicated love life that has guaranteed her the most column inches.
Love, marriage and motherhood
Winslet is the mother of three children, Mia, Joe, and Bear Blaze. Despite facing backlash for having three children with three different men, the actress has often defended her personal choices. In March 2015, she told Harper's Bazaar that she did not regret either of her two divorces as she believes it's important to teach children how to "struggle".
The blonde beauty, who is worth an estimated £60m, likes to maintain an optimistic outlook on life by turning negative experiences into positive ones. "I think it's very important to teach your children to struggle on some level," she said. "I would honestly say that I wouldn't change a thing.
She added: "Even all the bad bits. It doesn't matter how s***e times have been, they all matter, because those things shape who you are. And if you don't like who you are, well, then you're f****d really, aren't you?"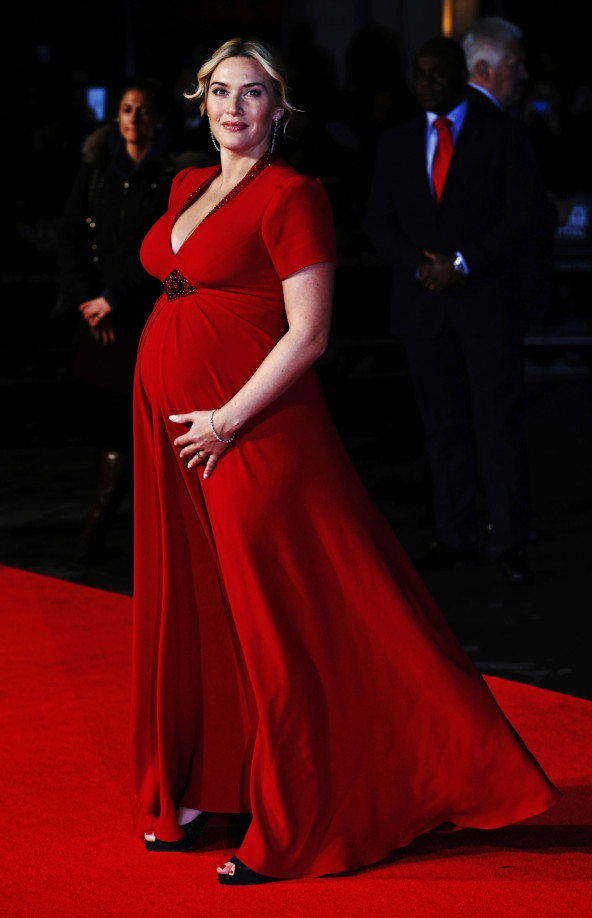 Body image
Although she hates the nude scene in Titanic, over the years she has learnted to love the skin that she is in and refuses to buckle to societal pressure to be a size zero. The naturally curvy woman previously explained that she feels a sense of responsibility to other women and plastic surgery simply "goes against her morals".
Following the birth of her third child with husband Ned RocknRoll she told Harper's Bazaar: "Take having the baby, for instance. Have I actively been on a diet to lose my baby weight? No, I haven't. I genuinely bloody haven't. I so didn't want to be one of those 'Oh, wow, she's back in shape after 12 weeks' women. When I read things like that, I just think, 'Oh, for f***'s sake, that's actually impossible.'"
Recognition
Winslet has had five Academy Award nominations and one win, three Golden Globes, two BAFTAs, an Emmy and a Grammy award. All the Revolutionary Road star needs now is a Tony for her stage performances and she will become one of the very few in the industry to have an EGOT – Emmy, Grammy, Oscar, and Tony awards.
In 2014, she joined the exclusive club of celebrities with Stars on the Hollywood Walk of Fame. She was honoured by the Hollywood Chamber of Commerce with the 2,520th star in the category of Motion Pictures.
Real-life heroine
In 2011, Winslet rescued Richard Branson's 90-year-old mother from his Caribbean mansion which caught fire after being hit by lightning.
She had been on holiday with then boyfriend Louis Dowler, her children Mia and Joe and 16 other guests when the fire started. Nbody was hurt, but Branson's home on the Caribbean's Necker Island was completely destroyed by the fire.
"She (Winslet) was staying there with her children, and in fact it was she who carried my mother out of the house," Branson said, quoted the Telegraph.