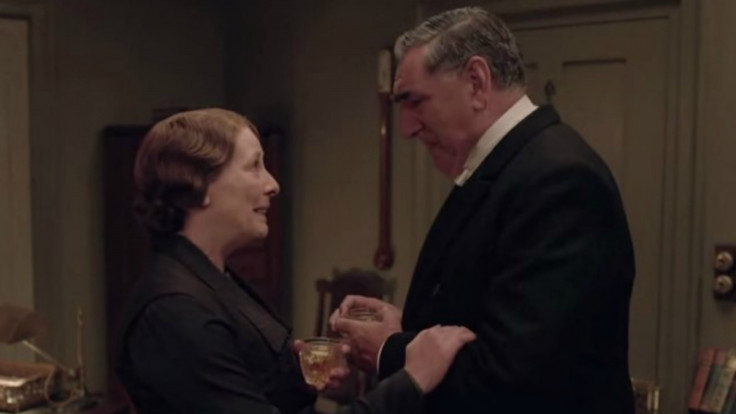 Viewers of Downton Abbey have been wishing for downstairs employees Mr Carson and Mrs Hughes to get together since season one and the couple have finally reached the altar. Jim Carter, who plays the butler, believes the audience have "latched" onto the love story as it has been a slow-burner.
Episode three of the ITV period drama's season six saw the couple's wedding take place, putting a happy ending to what has possibly been the show's sweetest romance. Speaking to the IBTimes UK in London in September 2015, Carter, 67, explained why Mr Carson and Mrs Hughes' storyline has proved to be so popular. The actor said: "People seem to have latched onto Carson and Mrs Hughes, maybe it's [because] they're just the old people.
"We're being willed towards the wedding altar by everybody. The butler is a classic figure in British film and TV with Jeeves and Worcester, Batman's got an English butler… so there's a lot of goodwill going towards butlers. People are into the idea of this slow-burning romance of Carson and Mrs Hughes, that seems to have caught people's imagination."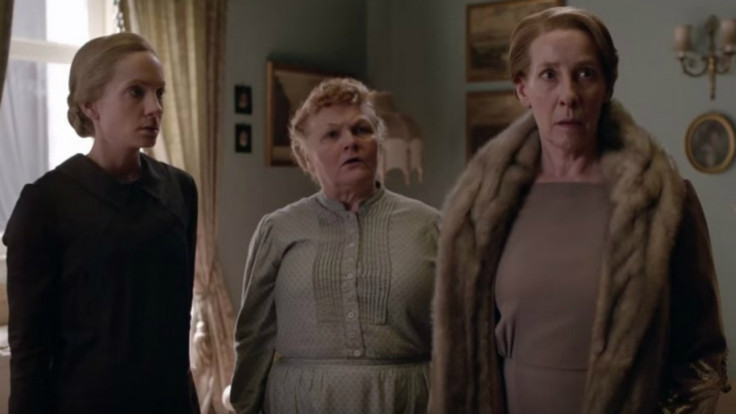 In the premiere episode of season six, viewers will remember the conversation between Mr Carson and downstairs cook Mrs Patmore about his intentions in the bedroom with Mrs Hughes, played by Phyllis Logan. It made for an awkward yet ultimately hilarious scene and Carter says it was probably "unrealistic" that the issue of sex between the older couple would have been discussed.
He admitted: "That was a bit alarming, would that have ever happened? You've got to know what's going to happen in the bedroom I suppose. [I] did wonder whether they ever would have been brave enough to film those things really. In reality would they have discussed that, I don't know. But it was an effective scene.
"Those scenes with Mrs Patmore coming to [Carson] and saying Mrs Hughes wants to know the terms under which you're getting married, they were just a treat to play. They were well-written and it's enjoyable to do those little two-hander scenes when you can just quietly get on with it. Seeing it on screen, it seemed to work. I think it was very unlikely that it would have happened, but I think it did work on screen."
Watch the trailer for Downton Abbey's season 6 episode 3:
Each season of Downton Abbey has certainly brought its fair share of dramatic love stories and Carter believes the main appeal is the show's ability to include romances of all ages, a credit, he says, to writer Julian Fellowes. Carter explained: "One of the reasons that it's successful is that it's dealt with romance at all ages. Maggie, bless her, had a romance with a Russian.
"Me and Mrs Hughes, Lady Edith, Anna Bates, everybody has been involved with a difficult love story in some respects. Different people latch onto different ones. Julian [Fellowes] said he was pursued around a book shop in America by a woman who eventually grabbed him and said, 'Please, let Lady Edith be happy!' People are desperate for Carson and Mrs Hughes to get together."
Downton Abbey returns with episode four on Sunday 11 October 2015 at 9pm on ITV.