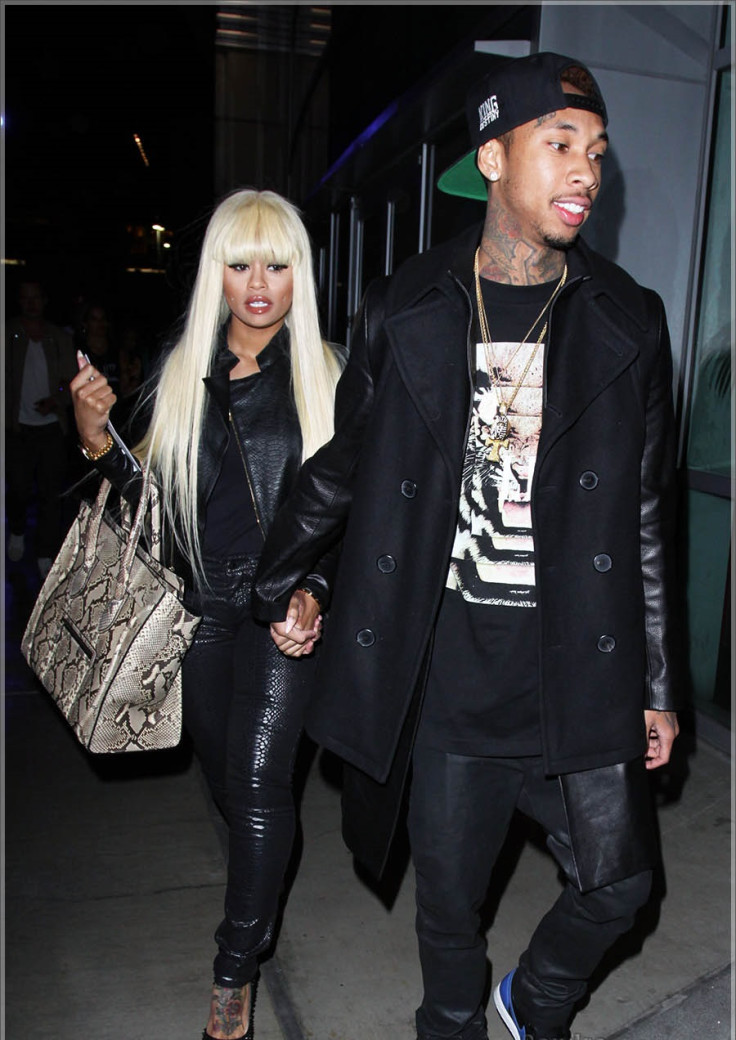 Blac Chyna is on the top of the world after Tyga called her to discuss his relationship problems with American reality TV star Kylie Jenner. The rapper and the 18-year-old Keeping Up With The Kardashians star are apparently going through a rough patch.
Tyga was upset with Jenner for constantly posting videos of him on Snapchat. In one video, Tyga can be seen on the phone, and Jenner filming him using Snapchat. He responded: "Oh my god! Why do you post everything?! D**n, you're killing me!"
"Blac's acting as if today is her birthday, and she won SuperLotto! She's outrageously happy that Tyga called her to rant about his problems with Kylie," a source told Hollywood Life. "Blac sees this as Tyga slowly making his way back to her, and she's sharpening her claws to cut Kylie off at the neck when that day comes."
"It meant everything to Blac to hear Tyga's voice again," the insider added. "For starters, she believes that he trusts her now because he shared with her such intimate details of his relationship with Kylie and was T-Raww with it. The conversation also cemented in Blac's mind that Tyga still deeply loves her. She could hear it in his voice."
Jenner and Tyga went public with their romance when they were spotted holding hands in Mexico celebrating the teen's 18th birthday on 10 August. It was previously reported that her relationship with the father-of-one will be the main plot in the upcoming episodes of Keeping Up With The Kardashians.