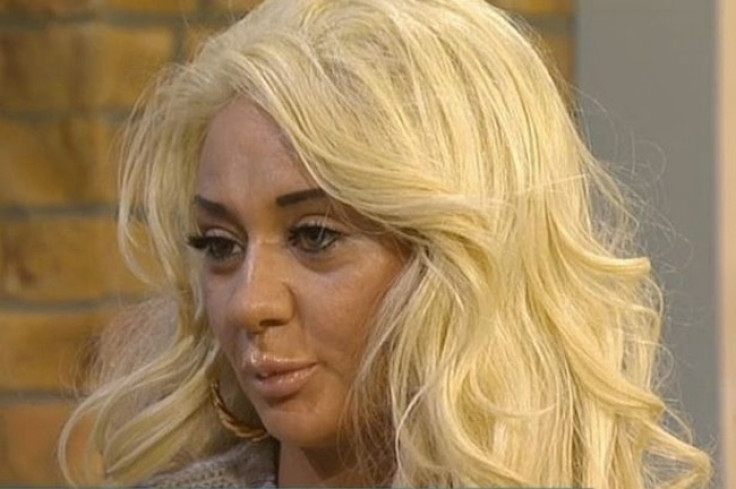 Josie Cunningham revealed that she aborted her baby so she could have a nose job. The 25-year-old aspiring reality TV star said she took the drastic step to have a career in the adult film industry.
"I'm having this nose job no matter what gets in my way," she told the Sunday People. "Pregnancy was a major obstacle and an abortion was the answer to it – so that's what I did. Anyone who criticises me for putting my looks ahead of an unborn child has no right until they're the ones putting food on the table for my kids. I don't care what anyone thinks. My body, my decision."
The wannabe porn starlet went on to say, "I had already booked a consultation at a cosmetic surgery company before I found out I was pregnant. I'd had the boobs done, I had the body. But I realised that to be really successful in the adult industry I needed the face too. I was excited about getting the nose I've always wanted… But I was already thinking about the effect having another baby would have on my plans. I want to do glamour and some more adult work, like porn films," she said.
Cunningham is best known for getting a £4,800 ($7,500) on the NHS in 2013 for a breast enlargement. She also made headlines in 2014 after it was reported she would undergo an abortion so she could enter Celebrity Big Brother.
"People can hate me – but the pregnancy was ­going to ruin my chance of finally making it. I'd been planning and saving for this surgery and nothing was going to get in my way," she added.
"I'm not stupid enough to think I'm model material right now – but with a nose job I can have the career I dream of. Of course, it's bad timing and I am sad. But I'd have been more sad if I couldn't carry out my plans. Next year I'll be posing for glamour shots instead of nine months pregnant lying on the sofa with fat ankles. That's my decision and no one else's," Cunningham said.