Nigeria Boko Haram: Army announces war on terrorists 'almost over'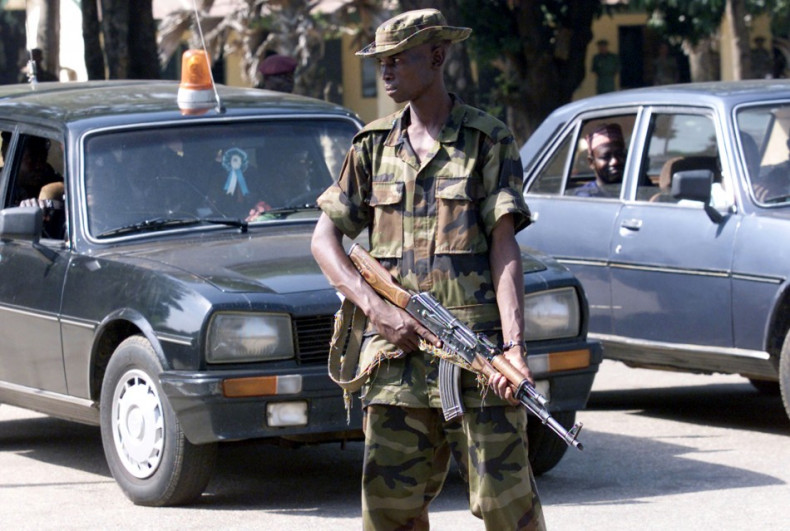 The Nigerian army has announced that the fight against terror group Boko Haram is almost over weeks after the government delayed presidential election amid security concern.
Lieutenant General Kenneth Minimah said that the group, which has killed thousands of civilians in the north-east of the country, will soon be defeated, AFP reported.
Who are Boko Haram?
Boko Haram fights against Western influence in Nigeria and aims to impose its version of Sharia law in the country. The group declared an Islamic caliphate in Gwoza, along the Cameroon border in August 2014.
Boko Haram has raiding several cities in the north of the country in a bid to take control of more land.
Three states, Adamawa, Borno and Yobe, have been under a state of emergency since May 2013, due to Boko Haram's deadly attacks.
The announcement came after African Union troops from Nigeria, Niger, Chad, Cameroon and Benin were deployed to halt the insurgence.
"The war is almost ended. We will liberate Dikwa, Bama, Gwoza, Marte and other places in a few days' time," Minimah told troops during a brief visit on the shores of lake Chad.
Current President Goodluck Jonathan delivered a statement on Tuesday (24th February) condemning recent bomb attacks, the latest of which occurred in Kano in Kano state and Potiskum, Yobe state.
"The President assures all Nigerians and the people of the North-Eastern states in particular that the days of mourning victims of incessant terrorist attacks in the country will soon be over as the tide has now definitely turned against Boko Haram," Reuben Abati, Special Adviser to Jonathan said in a statement.
"President Jonathan further assures the people of Nigeria that the gallant, courageous and patriotic officers and men of the Nigerian Armed Forces, supported with new platforms, equipment and logistics provided by the Federal Government will carry the ongoing operations against the terrorists through to a successful conclusion in the shortest possible time."
Previous announcements by the Nigerian government and army claiming they had reached a truce with the insurgents have been deemed as "unreliable", with Boko Haram leaders announcing more attacks would happen.