A top Chinese diplomat has told the Philippines that relations between the two countries are at a "new turning point". Vice Foreign Minister Liu Zhenmin told a delegation from the Philippines foreign affairs committee that the ties had recently "sunk to a low edge for reasons everyone knows". Relations between the two countries have been strained over the South China Sea territorial dispute.
Liu hoped that the Philippines could meet China halfway and "push relations back onto the track of dialogue, consultation and friendly cooperation", Reuters reported.
China was upset when the UN-backed Permanent Court of Arbitration ruled in favour of the Philippines in the sea dispute. Since the 12 July verdict, both the countries have been pushing hard to put back relations on track with Manila downplaying its victory.
China built artificial islands and runways threatening regional sovereignty and security of several nations that also have overlapping claims in the South China Sea.
Amid rising tensions with Beijing conducting joint military drills with Russia and patrolling the disputed waters, countries to the maritime dispute have tried to mend relations with China.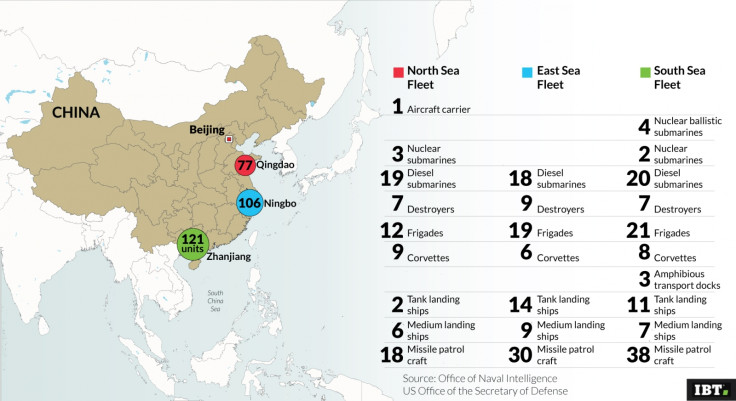 Vietnam and China announced on Monday (12 September) that they would set aside differences to reach a peaceful resolution. Following Hanoi, Filipino President Rodrigo Duterte said on Tuesday (13 September) that he would not allow his country's forces to conduct joint patrols with the US or any other country in the hotly contested waters.
Duterte also announced that he was considering seeking Russia and China's help in purchasing weapons in an apparent snub to its long-time ally the US on which it has traditionally depended for its security needs.
"We do not go into a patrol or join any other army from now because I do not want trouble," the Associated Press quoted Duterte as saying. "I do not want to ride gung-ho style there with China or with America. I just want to patrol our territorial waters."