Vietnamese president says there will be no winners if countries war over South China Sea
Tran Dai Quang said the "recent worrying developments" in the disputed waters is threatening regional security.
All the warring parties would lose if they got into any armed conflict over territorial claims in the South China Sea, Vietnamese President Tran Dai Quang has warned. He did not explicitly name China or any other country involved in the dispute, but said that there were "recent worrying developments" in the region.
Vietnam is believed to be one of the most vocal critics of Beijing when it comes to China's territorial claims or military assertiveness in Asia and Asia-Pacific regions. China's activities in the disputed waters also drew criticism from other countries, like the US, Japan and the United Nations.
Speaking at a forum in Singapore on Tuesday (30 August), Quang said that the current expansion in the region was threatening regional security, especially "maritime security and safety, freedom of navigation and overflight", Japan Times reported.
"The South China Sea, located at the heart of Southeast Asia, not only brings about many important benefits to nations in the region but it is also a vital route to maritime and air transport of the world," Quang said.
"And should we allow instability to take place, especially in the case of armed conflicts, there will be neither winners or losers but rather all will lose," he warned.
Apart from the current on-going territorial dispute, there has been a fierce standoff between China and Vietnam over vast fishery, oil and gas reserves in the sea. In 2014 Beijing removed a controversial oil rig into contested waters of the sea, just two months after placing it in near Paracel Islands. It sparked diplomatic tensions between the two countries, prompting deadly riots in Hanoi and collisions between Vietnamese and Chinese ships.
China's claims have led to growing uneasiness and growing anger from other claimants including the Philippines.
The tough-talking Philippines President Rodrigo Duterte has maintained not to stir up his China's anger on the South China Sea row and also vowed to not bring up the issue during the international summit.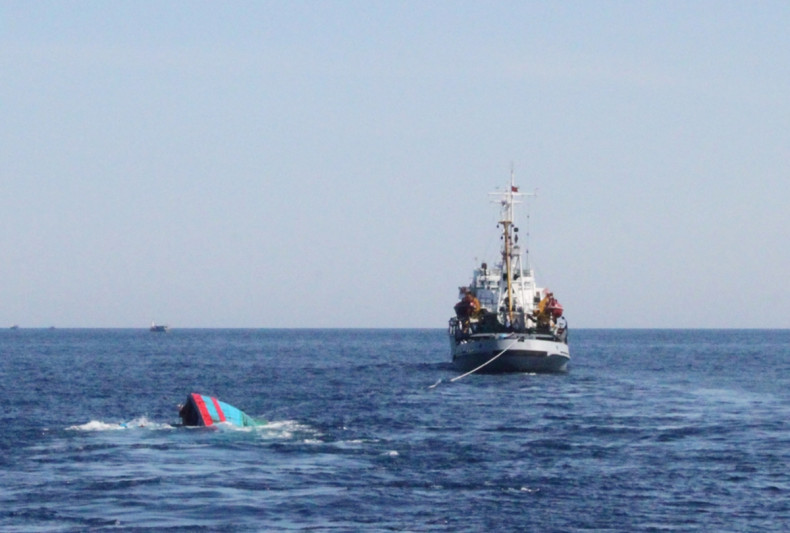 However, on Tuesday (30 August) the Foreign Minister of the Philippines Perfecto Yasay said that China will be a "loser" if it does not recognise and accept the UN-backed tribunal ruling on the issue.
"We are trying to make China understand especially when the dust settles that unless they respect and recognise the arbitral tribunal, they will be the losers at the end of that day on this matter," Reuters cited Yasay as saying.
He added: "When we start formal negotiations or bilateral engagements with China, we will have to do it within the context of the arbitral decision. There are no buts or ifs insofar as our policy on this matter is concerned."