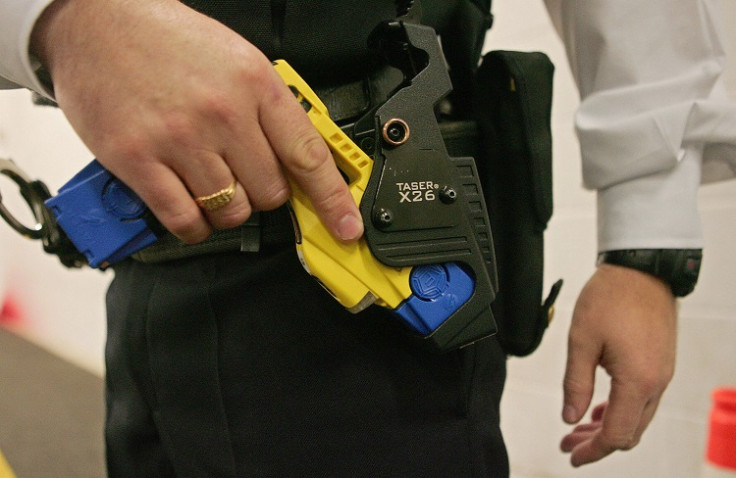 The Belgian police union VSOA has filed a strike notice to protest against the government's measure of introducing Tasers to some police districts.
The interior minister Jan Jambon launched a trial of the weapon to see if it should become a standard tool for the police force, invoking a royal decree empowering the ministry to allow the use of "special weaponry".
The union claims instead that law does not apply to the police forces that would be using the weapon.
"The VSOA is in favour of more protection and safety of the police personnel but, as the minister may be aware, there is no single legal framework for the use of tasers. In addition, [the ministry] also forgot to perform the mandatory risk analysis needed when introducing a new weapon," the union said in a statement.
According to the union, this situation would leave the officers without a mechanism for liability, putting them in the position of being held individually responsible for the use of the weapon.
The strike date as not yet been decided, although the union expects other police unions to join the industrial action. The union noted they do not object to the use of Tasers in principle, but they want it to be introduced with the proper framework, analysis and training. "As long as the minister does not follow the appropriate steps, the VSOA Police will oppose the start of the test period for the use of Tasers. A government must give the right example," they noted.
A Taser is a single-shock weapon that can be fired from a distance, sending an electric shock and temporarily paralysing a person. Advocacy groups such as Amnesty International and the American Civil Liberties Union have criticised the use of Tasers in the past, calling for stricter rules as the weapon can be lethal.
The Belgian government has been under pressure to introduce stricter security measures in the country following a deadly terror attack in Brussels in March 2016 and the discovery of Isis-linked terrorist cells based in the country. A ministry spokesman told Belgian newspaper De Morgen that "all the steps provided for by the law" were followed in introducing the weapon.