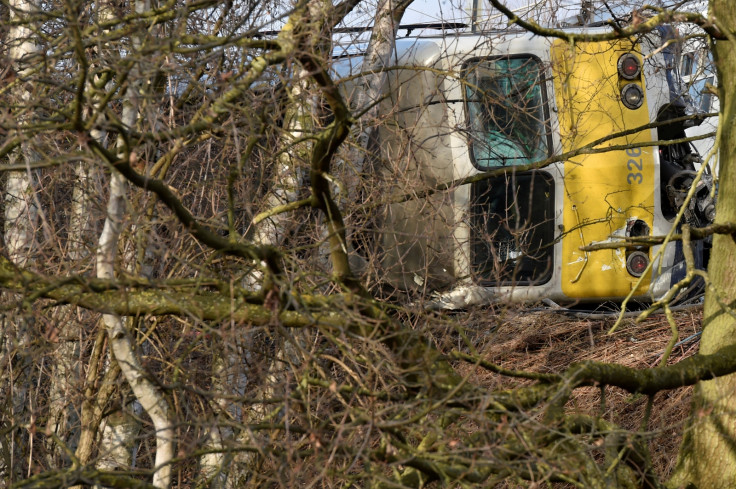 One person has been reported dead and at least a dozen injured after a train derailed in Leuven (Louvain), Belgium on Saturday (18 February).
The passenger train, which was on its way to De Panne, came off the rails just outside the station, which led to it being trapped down an embankment.
It is currently unclear the reason why the train dislodged from the tracks. The train was said to be travelling at a slow speed as it made its way to the station.
The death was been reported by local VTM Nieuws media outlet, which stated that firefighters came to help at the scene.
One carriage overturned in the accident and 100 people were on the train at the time.
Traffic in and out of the town, which is 12 miles east from Brussels, ground to a halt after the accident.