Ben Affleck and Jennifer Garner announced their separation in 2015, just days before their 10th wedding anniversary but they have not allowed their personal disagreements to affect their children. The couple have been co-parenting their three children Violet, Seraphina and Samuel.
Though Affleck and Garner are leading separate lives they still remain legally married and their recent European holiday has sparked rumours about the couple's reunion. "They still have not officially filed paperwork for a divorce. Don't know if that will ever happen," a source told Entertainment Tonight.
Another source confirmed to the website that the 43-year-old Batman v Superman actor and the Mother's Day actress "still lives on the property in Brentwood, California, but in separate living quarters."
The two have always maintained that the happiness of their children is their first priority and were spotted spending family time together during their Paris vacation back in May. Almost a year after the couple announced their split, the Gone Girl star mentioned Garner as his "wife" during a recent interview with Bill Simmons in the new HBO talk show, Any Given Wednesday.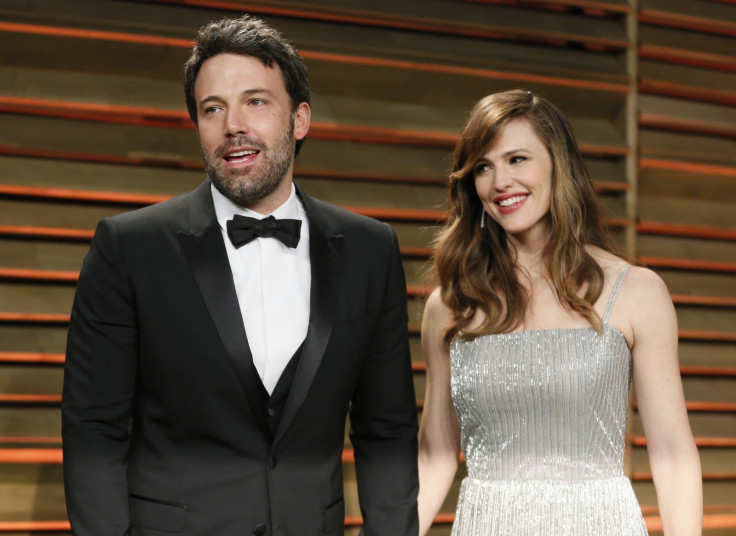 "I got sort of obsessed with [working hard], and my wife was really, really instrumental in me doing a lot of that work," Affleck said, referring to his estranged spouse, Jennifer Garner.
The 44-year-old Hollywood actress has previously admitted that the love they share for their children has made them remain friends and Ben is still the "love of my life".
"You can't have these three babies and so much of what we had. He's the love of my life. What am I going to say about that? He's the most brilliant person in any room, the most charismatic, the most generous," Garner told Vanity Fair magazine.
"Sure, I lost a dream of dancing with my husband at my daughter's wedding. But you should see their faces when he walks through the door. And if you see your kids love someone so purely and wholly, then you're going to be friends with that person."