Jennifer Garner opens up about Ben Affleck divorce and nanny scandal: 'He's the love of my life'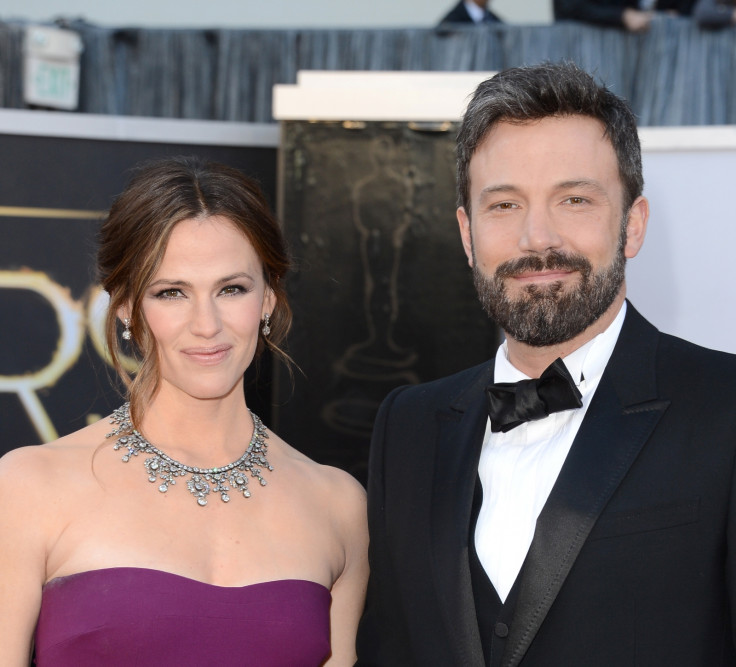 Ben Affleck and Jennifer Garner's divorce took Hollywood by storm, with a lot of speculations about what went wrong with the lovebirds. The couple announced their separation news a day after their 10th marriage anniversary.
Garner, who has been tight-lipped about her split with the Batman actor, has finally opened up to Vanity Fair about her divorce. She said: "It was a real marriage. It wasn't for the cameras. And it was a huge priority for me to stay in it. And that did not work."
Affleck was allegedly involved in a relationship with their nanny but Garner maintained that the scandal had nothing to do with her decision. "We had been separated for months before I ever heard about the nanny. She had nothing to do with our decision to divorce. She was not a part of the equation. Bad judgment? Yes."
But the whole nanny scandal was hard on their children, according to Garner. "It's not great for your kids for [a nanny] to disappear from their lives. I have had to have conversations about the meaning of 'scandal'."
After the whole incident, the actress decided to go offline. "I turned on CNN one day, and there we were. I just won't do it anymore. I took a silent oath with myself last summer to really stay offline. I am totally clueless about all of it."
However, the Nine Lives actress admitted that ignoring the whole incident doesn't mean she doesn't care. "Ben says, 'Oh, you just don't care,' and I say, 'No, it's the opposite.' It hurts me so much, and I care so much," she shared.
"I cannot be driven by the optics of this. I cannot let anger or hurt be my engine. I need to move with the big picture always on my mind, and the kids first and foremost."
Garner, however, doesn't regret marrying Affleck. "I didn't marry the big fat movie star; I married him. And I would go back and remake that decision. I ran down the beach to him, and I would again. You can't have these three babies and so much of what we had. He's the love of my life."
"What am I going to do about that? He's the most brilliant person in any room, the most charismatic, the most generous. He's just a complicated guy. I always say, 'When his sun shines on you, you feel it.' But when the sun is shining elsewhere, it's cold. He can cast quite a shadow," she shared.
The couple have three kids together — Violet, 10; Seraphina, 7 and four-year-old son Samuel.
© Copyright IBTimes 2023. All rights reserved.