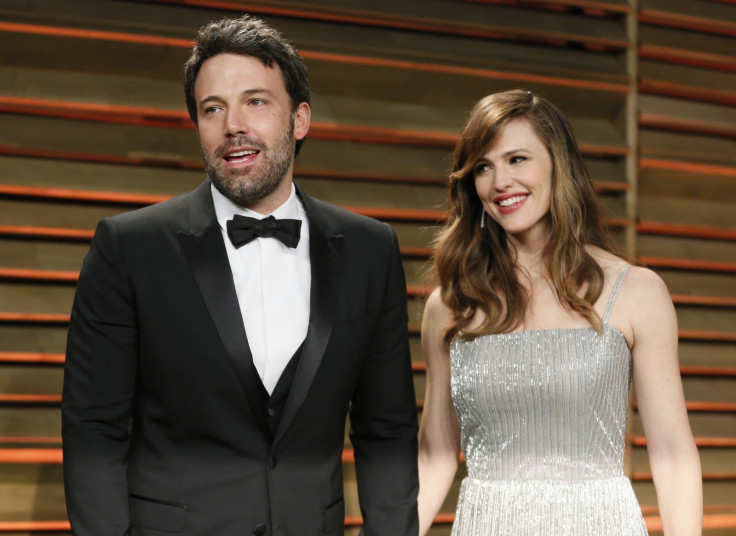 Ben Affleck and Jennifer Garner celebrated Independence Day as a family. The couple were reportedly spotted at the 68th Annual Fourth of July Parade in Pacific Palisades, California on Monday (4 July) with their children – Violet, 10 and Seraphina, 7.
A source told People Magazine, "[Ben Affleck] and [Jennifer Garner] were sitting together watching the parade. They were not being affectionate. Ben and Violet were holding hands, and Ben was smiling watching the parade and walking around the community."
The couple, who announced their split in June 2015, have been leading separate lives, but are legally still married. "They still have not officially filed paperwork for a divorce. Don't know if that will ever happen," a source told Entertainment Tonight.
The Batman v Superman actor and the Miracles From Heaven actress "still live on the property in Brentwood, California, but in separate living quarters", another source confirmed to the website.
Following the split, Garner called Affleck the "love of my life" and said that she doesn't regret marrying the Argo actor. The Pearl Harbor actress told Vanity Fair magazine, "I didn't marry the big fat movie star; I married him. And I would go back and remake that decision. I ran down the beach to him, and I would again. You can't have these three babies and so much of what we had. He's the love of my life."
"Sure, I lost a dream of dancing with my husband at my daughter's wedding. But you should see their faces when he walks through the door. And if you see your kids love someone so purely and wholly, then you're going to be friends with that person," the 44-year-old actress said.