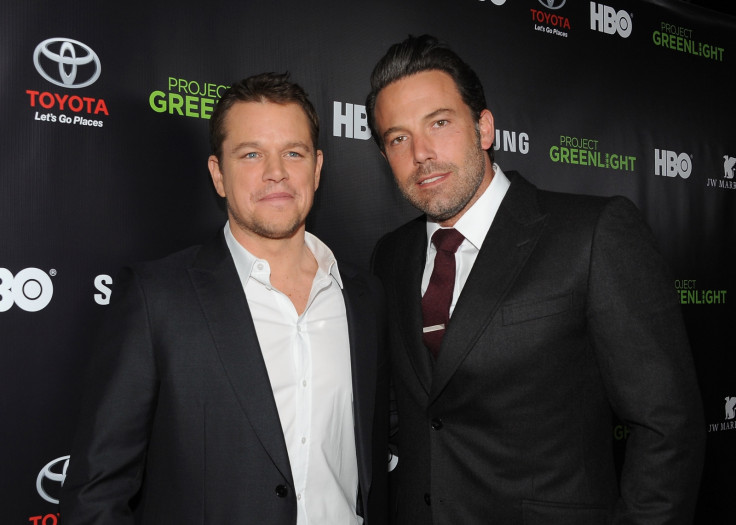 Ben Affleck announced he had completed his treatment for alcohol addiction and according to close friend and Good Will Hunting co-star Matt Damon, the actor is doing fantastic. Speaking to Entertainment Tonight while at CinemaCon in Las Vegas, the Great Wall lead gave updates on Affleck's time back from rehab.
"He's with the kids now, couldn't be happier," Damon said of his 44-year-old friend. "Jen's working for a couple weeks in Atlanta (filming for Simon vs the Homo Sapiens Agenda), so he's Mr Mom-ing it right now. And that's what he wants to be doing."
Affleck and his wife Jennifer Garner reportedly decided to give their marriage another try after the couple split in 2015. According to Hollywood Life, a source claimed that Damon also played an important role in getting the two back together. "As long as Ben talks to Matt about it, Matt always gives the advice of staying together and Ben takes Matt's input to heart," the insider told the entertainment website.
The Martian actor, on his part, is equally grateful for the friends in his life. "I have a good group of friends," he said. "We always keep track of each other and look out for each other."
Damon is currently promoting his latest crime comedy Suburbicon, directed by George Clooney and written by the Coen brothers, Joel and Ethan. The film also stars Julianne Moore, Josh Brolin and Woody Harrelson and is expected to release this November.