Dead Tigers Discovered in Thailand Freezer
Carcasses of tigers and other big cats discovered in raid on suburban home in Bangkok.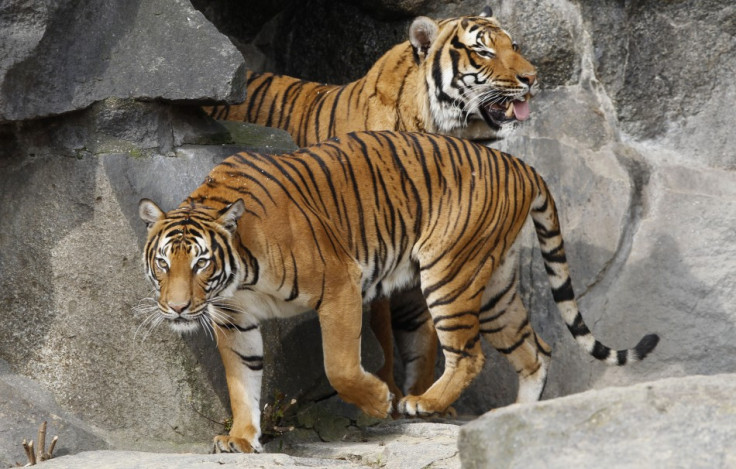 The carcasses of tigers and parts of other dead cats have been discovered in the freezer of a home in a Bangkok suburb.
Two men, a Vietnamese and a Thai, were arrested following a raid on the property. Police had tailed them to the site from southern Thailand following a tip-off.
The body of a complete Bengal tiger, two halves of another, a panther and a wild cat were found in the freezer.
Police Lt Col Theerapat Tharithai said the arrested men claimed the animals had been smuggled from Malaysia and were destined for China.
Thailand is a major market and transit point for wildlife products, with black market trades in elephant ivory and tiger parts continuing to flourish despite increasing pressure for crackdowns.
In February police and customs officers pledged increased cross-border cooperation to curb the smuggling.
Yury Fedotov, executive director of United Nations office on drugs and crime, told the head of a police and customs seminar on tiger crime that saving an emblematic species like the tiger would set a precedent for other species.
The total population of Bengal tigers is now estimated at fewer than 2,500, the majority of which are in India.
© Copyright IBTimes 2023. All rights reserved.