Chelsea boss Rafa Benitez is hopeful goalkeeper Petr Cech and captain John Terry are on the road to recovery despite both facing lengthy spells on the sidelines.
Cech was replaced at half-time during the win at Everton on Sunday with a groin injury, and subsequently missed the defeat against Queens Park Rangers on Wednesday.
Terry meanwhile has spent the last five weeks on the side-lines after setbacks in his recovery from a knee injury suffered during the draw with Manchester City in November, Benitez's first game in charge of Chelsea.
Despite the damming prognosis of both players, Benitez is optimistic the pair will be available for selection in the near future.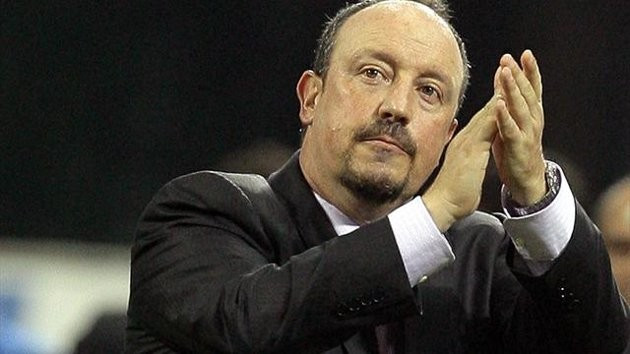 "The doctors said Cech will be out for two or three weeks," Bentiez said. "We are quite optimistic.
"John can do the warm up in training with the team soon and then we will see how he progresses, but I can't give any date. He has a bone oedema, some bruising, so you can't say how long it will take."
Benitez suffered his third defeat as Chelsea boss to relegation-threatened QPR, as Shaun Wright-Phillips came back to haunt his former club with the only goal as Rangers showed fight in their attempts to beat the drop with a first top flight win at Stamford Bridge since 1979.
The defeat all but extinguishes Chelsea's hopes of contesting the Premier League title for another season, but without the likes of Juan Mata and Eden Hazard from the start, Benitez's men struggled to break down their stubborn west London opponents.
"We were doing well and we had confidence we could carry on doing well," a frustrated Benitez said.
"We changed some players but from those only Marko Marin was not playing regularly. In the last games Moses had been playing, Oscar has been playing too.
"You could see that some players were a little bit tired, we were not precise in possession, we were not passing the ball with the accuracy and the high tempo we were expecting, and at the end we made a mistake and we gave them this chance - too many things together that were not working for us.
"QPR were sitting deep and they were waiting, and for them it was just to play counter attack and maybe a set piece - and that was the difference in the end.
"We can't carry on with the same players every game. If you are playing against a team that is bottom of the table at home then you have to trust your players and I trust them.
"I thought they were doing well and I thought that would be fine, but maybe in odd areas we were tired. You could see we didn't have the intensity and the pace on the pass and the movement that we were expecting."