Even in as violent and divided a city as Jerusalem, the murder of Mohammed Abu Khdeir in July 2014 was a dark day in what was to become the darkest of years. The 16-year-old was kidnapped, beaten and burned alive in a forest outside the city by Israeli right-wing zealots, who later admitted they had picked the teenager at random in a revenge attack for the murder of three Israelis.
On 4 February, the two teenage accomplices of 31-year-old ringleader Yosef Haim Ben David were finally sentenced – to life and 21 years respectively – but the wounds opened that night in Jerusalem will remain raw. Mohammed's death sparked a cycle of violence that began with weeks of riots in his home neighbourhood of Shuafat and ultimately the war in Gaza.
At the beginning of 2016, Gaza remains in ruins, its people cut off on three sides by Israel and Egypt and much of its infrastructure destroyed. Jerusalem has seen a spate of knife attacks and killings by Palestinian youths and the West Bank remains a tinderbox, with dozens of Palestinians killed while protesting the Israeli occupation. A peace deal appears as remote now as when negotiations last collapsed in March 2014 – if not more so.
As a stringer in Jerusalem in 2014, I remember receiving the text message from a friend, a close relative of Mohammed, on the morning of 2 July and within hours every other journalist in Israel and Palestine had descended on Shuafat. In the street outside his house, masked Palestinian youths – known as al-shabab – threw stones and rolled burning tires at the Israeli forces 200m away and journalists interviewed Mohammed's relatives as tear gas wafted into the garden.
Mohammed's mother sat on a sofa upstairs as a relative translated her words for the waiting press. Outside, the Israeli Defense Forces surged forward against the shabab lines, stun grenades shook the building, women wailed and reporters cowered behind furniture. The masked protesters retreated and then pushed forward, throwing stones. "The Israelis made a big mistake, killing Mohammed," one said to me. "He was from the biggest family in Shuafat." Another said: "We are ready for an intifada."
Gaza war
The intifada never came but a war did. Hamas, the Palestinian group that runs the Gaza Strip to this day, fired rockets on Israel in solidarity with the rioters in Shuafat and elsewhere. In response, Israel hammered Gaza first with air strikes and then a ground invasion.
The length and breadth of Hamas's arsenal shocked Israelis, as dozens of rockets a day were shot out of the sky over Tel Aviv and residents got used to waking up to air raid sirens. For more than 50 days Israel pummelled Gaza, destroying swathes of the strip and even the territory's only power station, plunging it into darkness. More than 2,100 Palestinians were killed during the war, many of them civilians.
During the worst days of the war, I visited Mohammed's father, Hussein, again in Shuafat. The streets were eerily empty and the shattered station of the Jerusalem Light Railway and black smudges on the tarmac were the only reminders of the riots that had rocked the neighbourhood just weeks earlier. Hussein looked drawn, his eyes dark and his words faltering as we sat outside his home in the evening light.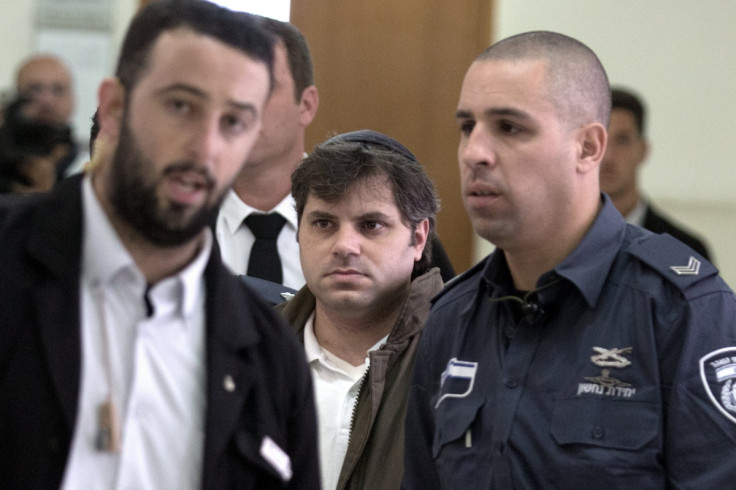 Like the countless Palestinian fathers I interviewed over that bloody year, Hussein seemed broken, convinced the war would mean his son's killers would escape justice. He predicted that even if the men were convicted, they would plead insanity – a prediction that turned out to be true in the case of Ben David – but in reality even the heaviest of sentences was not going to bring back his son.
One of the saddest things about Mohammed's death is that it while it shocked Palestine, Israel and the world, that shock never translated into action. A year-and-a-half on and nothing has changed. Israelis and Palestinians are as divided as ever as the two communities reel from a brutal spate of stabbings and murders, including the arson attack in Duma that killed Palestinian toddler Ali Dawabsheh and his parents in July 2015.
Lessons from the end of a barrel
If anything, support for the radical Jewish right that in its extremities carries out attacks such as in Shuafat and in Duma appears to be growing. Israeli Prime Minister Benjamin Netanyahu may appear to be trying to stem its growth with arrests of Israeli zealots in recent months but as much he would like the world to forget his shameless stoking of anti-Arab sentiment during the elections in March 2015, Palestinians will not.
In Israel, the West Bank and Gaza, a generation of young Palestinians Mohammed's age grow up on one side of a fortified wall with their Israeli peers on another. The most exposure many young Israelis have to Palestinians is during their military service in the West Bank, policing checkpoints behind bulletproof glass or demanding IDs at gunpoint. Palestinians learn lessons about their neighbours at the other end of those gun barrels.
In light of that, is it any wonder that on both sides hatred spreads? Indeed, Mohammed was beaten and found burned to death in a suspected revenge killing, following the murder of three Jewish teenagers – Naftali Fraenkel, Gilad Shaar and Eyal Yifrah – weeks earlier near Hebron in the West Bank.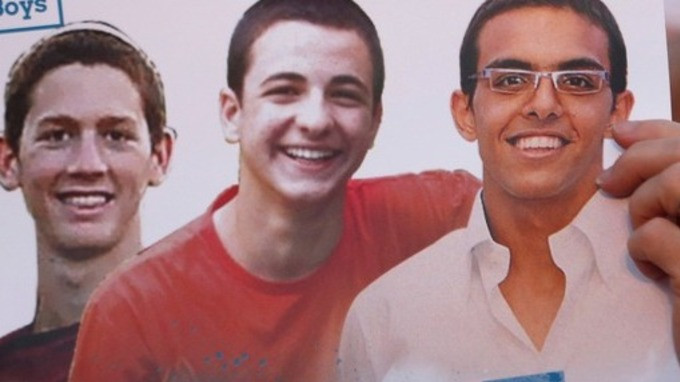 Palestinians and Israelis are both being radicalised and it is not a stretch to say Islamic State (Isis) and the right-wing zealots of the Israeli Kahanist movement are two sides of the same coin. Parts of the Israeli settler right have been filmed celebrating the murders at Duma, as Hamas publicly supports the lone wolf attacks on Israeli soldiers and civilians. In this conflict, nobody's hands are clean.
But Mohammed's were. As are those of his parents and all the other victims and families caught up in the violence that exploded in that sweltering summer of 2014 and continues to this day. Even if there is some consolation that two of his killers will not see the outside of a prison cell for at least two decades and Ben David, even if his plea is accepted, will likely spend a good deal of the rest of his life in some sort of correctional facility, the world shouldn't forget Mohammed Abu Khdeir.
His murder and its aftermath should be a reminder that hate breeds hate, that violence has never solved the war in Israel and Palestine – and that it never will. As the cycle of violence in Israel and Palestine continues in 2016, it is time for leaders on both sides to get back to the negotiating table and rekindle the talks that were shelved in 2014. They owe it to Mohammed and to his memory.