Update 4pm GMT: Following the arrest of a 23-year-old male suspect in the attack on a Christmas market in Berlin, German chief prosecutor Peter Frank has said the man in custody may not have been involved in the incident
"We have to think that the person who was arrested yesterday, a man of Pakistani nationality, we have to be open to the idea that he could possibly not have been the attacker," Frank said during a press conference on 20 December.
The suspect is denying any involvement in the tragedy, the German interior minister Karl Ernst Thomas de Maizière said at an earlier press conference.
Original story:
German police special forces have raided a refugee centre in Berlin following the truck crash in a crowded Berlin Christmas market, which they now suspect was a planned attack and not an accident.
At least 12 people were killed and up to 50 injured after the truck ploughed into a Christmas market outside the Kaiser Wilhelm Memorial Church in the German capital on Monday night (19 December).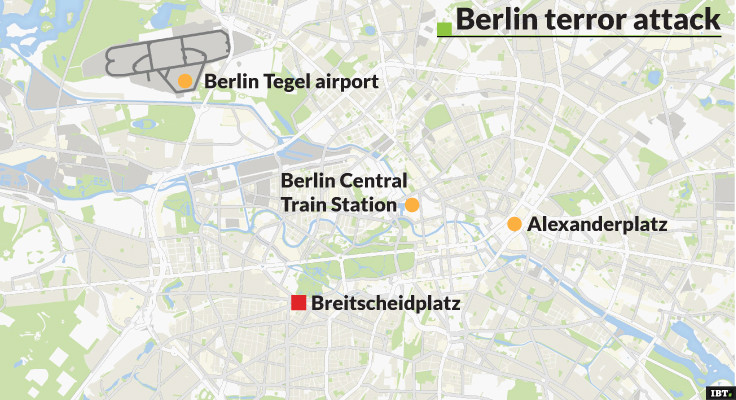 A suspect was arrested 2km (1.24mi) from the scene and is being interrogated. Berlin Police have said the deadly incident near the famous Zoo station is a suspected terrorist attack. A Polish national was found dead in the truck. Police have ruled him out as the driver of the truck when it ploughed into the crowd.
German media reports citing local security sources say there is evidence the arrested suspect is a 23-year-old asylum seeker from Pakistan. There has been no official confimartion.
Police raided a hangar early on Tuesday morning at Berlin's defunct Tempelhof airport, which now houses Berlin's biggest refugee accommodation centre, according to German magazine Focus.
"Our investigators are working on the assumption that the truck was intentionally driven into the crowd at the Christmas market on Breitscheidplatz," police said on Twitter. "All police measures concerning the suspected terror attack at Breitscheidplatz are being taken with great speed and the necessary care."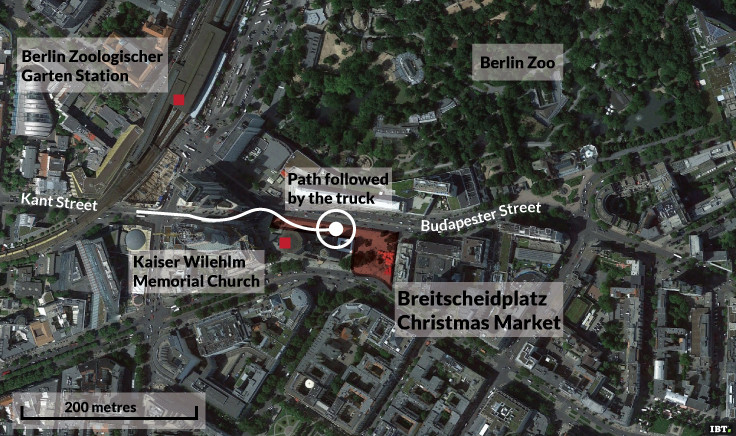 The announcement came hours after Germany's most senior security official avoided describing the incident as an intentional act.
In November, the US State Department warned its citizens that Europe was facing a "heightened risk of terror attacks" at Christmas markets, saying extremist groups including Islamic State and al-Qaeda were focusing "on the upcoming holiday season and associated events".