12 dead and 50 injured after truck ploughs through Christmas market in Berlin
An ISIS-linked group has reportedly claimed responsibility but police have not confirmed terrorism.
At least 12 people are dead and 45 others are injured after a truck ploughed into a busy Christmas market in Berlin, Germany on Monday (19 December).
Islamic State (Isis) have reportedly claimed responsibility for the atrocity, which was reminiscent of the Nice attack in France this July.
The Washington Times reported that the Iraqi Popular Mobilisation Force had tweeted the terror group was taking credit for the incident. Using encrypted technology, the group said it found several jihadist Twitter accounts that had been claiming responsibility for the alleged attack.
However the Berlin State Interior Minister Andreas Geisel said it was still unclear if it had been an attack or an accident.
German police confirmed that one man has been taken into custody and another died in the black Scania lorry due to injuries sustained in the crash. It was not confirmed which man was the driver.
The lorry careered into the Breitscheidplatz market at the foot of the Kaiser Wilhelm memorial church in the heart of west Berlin at what would have been its busiest time.
"We heard a loud bang," Emma Rushton, a tourist, told CNN. "We started to see the top of an articulated truck, a lorry ... just crashing through the stalls, through people."
Dozens of police cars and emergency vehicles descended onto the scene immediately after the attack.
The truck has been traced back to Poland. However, police are still investigating where it came from and who the driver was.
Ariel Zurawki, the Polish owner of the truck, said that he feared the vehicle, which was driven by his cousin, may have been hijacked.
He said he last spoke with his cousin around noon, who said he was in Berlin and scheduled to unload on Tuesday (20 December) morning.
Zurawki told TVN24: "They must have done something to my driver."
A government spokesman said Chancellor Angela Merkel was being briefed by her interior minister and the Berlin mayor on the situation.
"We mourn the dead and hope that the many injured can be helped," said the spokesman.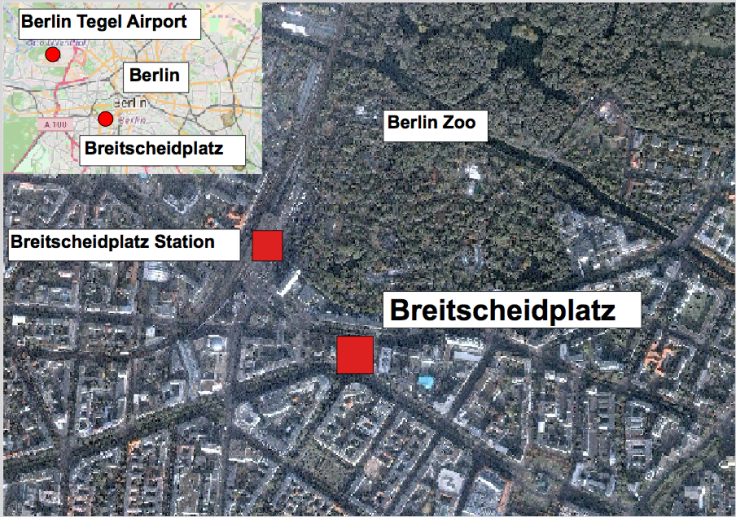 A White House spokesman said: "The United States condemns in the strongest terms what appears to have been a terrorist attack on a Christmas market in Berlin, Germany, which has killed and wounded dozens.
"We send our thoughts and prayers to the families and loved ones of those killed, just as we wish a speedy recovery to all of those wounded. We also extend our heartfelt condolences to the people and government of Germany.
"We have been in touch with German officials, and we stand ready to provide assistance as they recover from and investigate this horrific incident."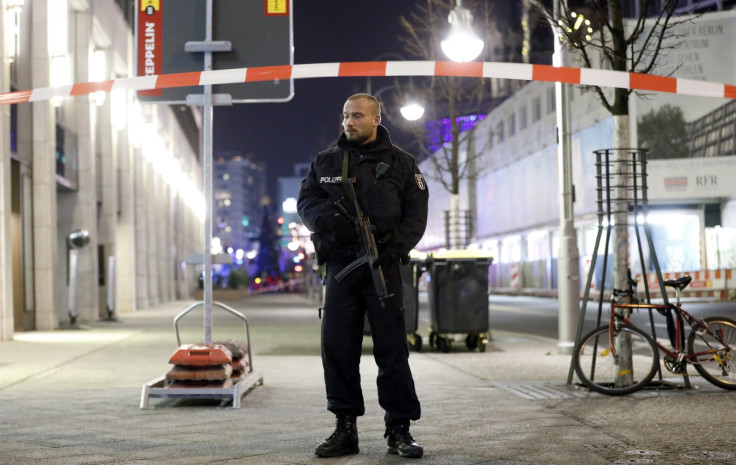 The US state department issued a warning in late November for Europe that there was "credible information" about possible terror attacks at Christmas-related events by Isis, al-Qaeda and affiliates.
"The Department of State alerts US citizens to the heightened risk of terrorist attacks throughout Europe, particularly during the holiday season. US citizens should exercise caution at holiday festivals, events, and outdoor markets," it read.
"Credible information indicates the Islamic State of Iraq and the Levant (Isil), al-Qaeda, and their affiliates continue to plan terrorist attacks in Europe, with a focus on the upcoming holiday season and associated events," it continued.
Following the attack, president-elect Donald Trump said the civilised world "must change [its] thinking".
The hashtag #PrayForBerlin also started to trend on Twitter and Paris's Eiffel Tower changed its colours to those of the German flag in solidarity with its people.
© Copyright IBTimes 2023. All rights reserved.