'Poor, but sexy.'
Not necessarily a description which instantly comes to mind when one thinks of 21st century Germany. Yet it serves as the perfect epigraph for modern Berlin, a city which has cast off the cloak of Cold War suspicion and reinvented itself as Europe's capital of cool.
The three words themselves were initially coined as a marketing sound bite by a man who has done more than anyone to remould Berlin as a bohemian melting pot. He is arguably one of the most anarchic potentates Europe has ever seen, and certainly one of its most influential gay activists. And he is so charismatic he makes Boris Johnson look like Ian Duncan-Smith.
Klaus Wowereit today stands as a living symbol of his city, of its reinvention and its resourcefulness, and of the optimism which has allowed it to banish its old repressive atmosphere. He has covered Time Magazine, and been feted with the sort of pop star adulation which once greeted David Hasselhoff as he sang atop the Berlin Wall.
Yet Wowereit's early life gave little indication of the course his life would take. Aged just seven when the wall came down, he grew up in a wealthy suburb of west Berlin, well away from the monolithic barrier which cleaved the city down the middle.
After studying law at one of Berlin's public universities, he began his political career as a counsellor at the age of 30, representing Templehof, a suburb famous only for its airport. When the aviation hub shut down in 2008, Templehof became a ghost town; today it stands abandoned and forgotten, in stark contrast to the man who launched his political career there.
After graduating from council politics to the Berlin House of Deputies, Wowereit campaigned for the Berlin mayoralty in 2001, representing Germany's Social Democratic Party, or SPD. His campaign was most notable for the revelation that "Ich bin schwul und das ist gut so" (I'm gay and that's fine). Today many commentators suggest Wowereit's victory was predicated on this admission.
Yet today Wowereit looks back on that famous revelation with ambivalence, saying that "in my case my sexuality was certainly not a help, but it wasn't much of a hindrance, either.
"The fact that I came out a few days before taking office took the wind out of my opponents' sails to some extent. Today it's almost become a matter of course for candidates and incumbents to be open about their sexual orientation. In that respect, my actions set an example. In the end, however, this is something people have to decide for themselves."
Retrenchment and revitalisation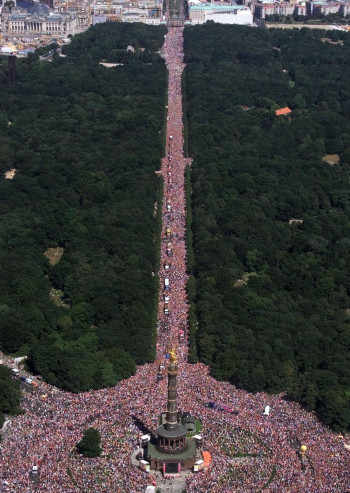 When the new mayor took office, his initial course was pragmatic, nothing like the roller-coaster of his later years.
He recalls: "When I took office in the summer of 2011, Berlin's public debt had reached a horrendous high. The first steps I took included paving the way for consolidation and a change in mentality. However, retrenching was never meant to be an end in itself. My goals were to create new jobs in the city, improve Berlin's image worldwide, and complete the internal unification process."
Wowereit hacked at housing subsidies and slashed public sector wages, to close the economic chasm which had swallowed Berlin's previous government. He accepted the inclusion of the old East German communist party in his inaugural government, after negotiations with his preferred bedfellows, the Greens and the Liberals, had collapsed.
Yet over time, Wowereit began to remake his city. He embarked on a charm offensive designed to entice foreign film-makers, and aggressively targeted start-up entrepreneurs, focusing on sectors such as media, technology and logistics.
Aldershof was turned into one of Europe's biggest IT hubs, and the creative energy of areas such as Kreuzberg and the Mitte District was openly championed. Squats and graffiti were, if not encouraged, then tacitly tolerated; the artists who set up their makeshift homes in Berlin's crumbling old buildings came to underpin the city's creative economy.
Alongside his entrepreneurial drive, Wowereit strove to improve Berlin's reputation for tourism, encouraging an attitude of tolerance which would have been unthinkable 20 years earlier. He penned a welcome letter to a fetishists' convention in 2005, appeared in a German comedy film, and ensured he was always visible at the city's annual gay pride parade.
The trickle of migration soon became a full-blown hipster stampede. Creatives from all over Europe flocked to Berlin, encouraged by Wowereit's imprecations and Germany's relatively liberal legal system.
Bloc Party penned a song entitled Kreuzberg, while huge nightclubs such as Berghain and Picknick sprung from the ruins of derelict homes and power stations. The city became famous among the clubbing cognoscenti for its minimal techno, pumped out by labels such as Perlon and Richie Hawtin's M-nus.
Looking back on his tenure, Wowereit views the atmosphere he inculcated as his most important legacy, one which has ripped through the old divisions and driven away the negative energy of the Cold War era. Today, he says, "Germany's capital stands for many different qualities, the most prominent of which is tolerance.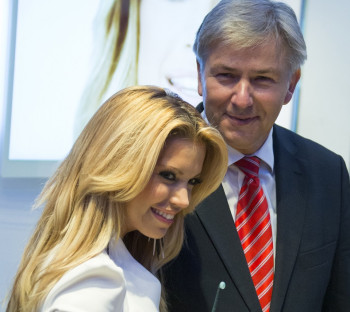 "There's a lot of energy in Berlin. Creative professionals and talented people from all over the world come to Berlin, where they discover the scope and space our city offers. They start businesses, and they move Berlin forward – as an outward-looking, tolerant metropolis. It no longer makes a difference whether a particular place used to be in the east or the west."
Berlin had been a beacon of creativity before Wowereit, of course. In the 20s it swung and swooned to the rhythms of the jazz age, and in the 1970s David Bowie beamed down from his disco spaceship and took up residence in West Berlin; it is even claimed that Bowie penned Heroes after seeing a young couple kissing under a watchtower.
Yet Wowereit's reforms took things a step further, splicing anarchy into Berlin's very DNA. By the late noughties, only Barcelona could rival it for the title of Europe's hippest metropolis.
Inevitably, the man who had become known to millions as 'Wowi' was caught up in the epicurean atmosphere. Wowereit became an international celebrity, appearing on the front cover of Time Magazine in 2012, touted as a future German Chancellor. Rarely did a week pass without the mayor and his partner, Joern Kubicki, being seen at a party; at one stage he was apparently photographed providing his own very literal homage to champagne socialism, drinking Prosecco out of the shoe of an ambassador's wife. However, he fiercely contests the veracity of that event.
"The shoe didn't belong to an ambassador's wife," he tells me, "and I didn't drink out of it, either. That picture created a false impression, but it had no impact on Berlin's image."
Back to reality
Slowly, however, Berlin began to wake up. Wowereit and his fellow politicians did their best to fan the liberal flames, opening cannabis cafes and relaxing prostitution laws. Yet the mayor's economic vision came into question – unemployment remained high, and Berlin's finances remained dependent on subsidies from richer states. Wowereit's fondness for partying made him an easy target for critics who ridiculed him as a hedonistic lightweight.
Eventually, Wowereit was forced to step down amid a row over the city's new Berlin-Brandenburg airport, of which he had been a very public champion. The airport was scheduled to open in late 2011, but construction work is still incomplete. The mayor, who had served as head of the airport's supervisory council, received fierce criticism for the delays, and eventually stepped down in August 2014, saying the new air terminus was his "biggest failure."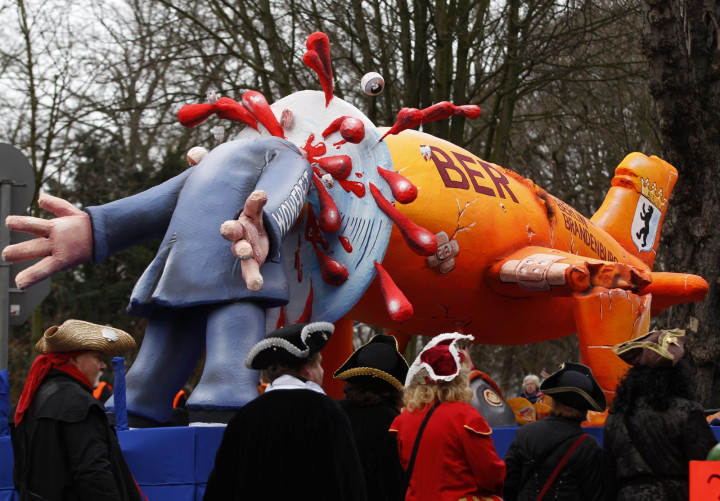 In the weeks since his resignation, Wowereit has been pilloried by his long-time opponents, who claim he should have spent less time in nightclubs and more time putting Berlin on a sustainable economic footing. Yet the man himself is bullish and unrepentant when he talks of his legacy.
Wowereit says: "Today we have over 200,000 more jobs than we did in 2001. The number of tourists visiting the city has multiplied; that, too, is a sign of how Berlin is perceived in the world. And "east" and "west" are not much of an issue anymore.
"There aren't that many conservatives in Berlin, but the opposition [to him and his reforms] was often fierce. Today I can say that they did not succeed in turning back the clock. Today's Berlin stands for new beginnings and an open-minded attitude."
No-one yet knows what the future holds for Wowereit. At the age of 61, he might be a little old to embark on a new political crusade; perhaps he will settle for a pipe-and-slippers life of memoirs and speeches, or, like Tony Blair, turn his political achievements into a financial fortune via non-executive directorships.
Yet, given Wowereit's exploits thus far, one suspects that whatever he decides to do in the future, it won't be dull. In an era when politics is greyer and more cynical than ever, one hopes that the story of this remarkable man contains plenty more chapters yet.