A jailed former German banker has told a court that Formula One boss Bernie Ecclestone bribed him when they worked together in the motorsport.
Gerhard Gribkowsky claimed Ecclestone "dangled a carrot" in front of him in a series of meetings in 2005 over a proposed sale of a 47% stake of F1.
Testifying at a Munich court, the German banker said he agreed to take money from 83-year-old Ecclestone but was unsure what he would gain in return.
"I had a carrot dangled in front of me. I grabbed the carrot," Reuters reported the former BayernLB chief risk officer saying.
"The offer clearly came from him. I accepted the offer," he added.
Gribkowsky is the star witness in a trial that has gained attention across the globe. So far prosecutors have examined the extent of the relationship between the German and the Briton.
Background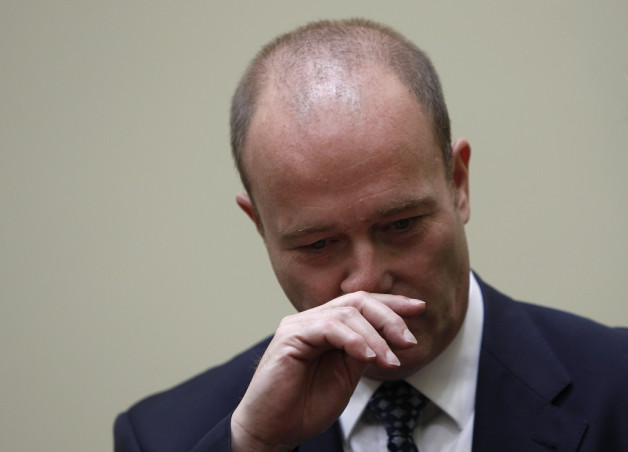 Gerhard Gribkowsky was jailed in 2012 for eight-and-a-half years for accepting $44m (£26m) in bribes in 2006 and 2007 from Ecclestone and his family trust Bambino.
German prosecutors claim the huge transfer was to "smooth over" a lucrative deal for almost half of F1.
Ecclestone, 83, is alleged to have wanted Gribkowsky's BayernLB bank to sell the 47% it owned of F1 to CVC Capital Partners, a private investment fund.
It has been claimed the supremo wanted the transaction to go through so he could consolidate his own position as chief executive of the sport. Ecclestone denies the payments were fraudulent.
CVC eventually paid $820m (£504m) for the stake in 2006, but Ecclestone claims the multi-million dollar payments he funnelled to Gribkowsky were to gag the banker, who he said threatened to make false claims about the billionaire's tax status, and were not bribes.