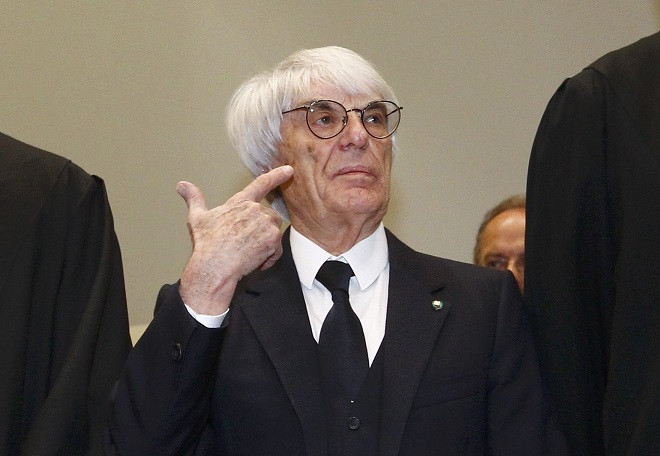 A jailed former German banker has told a court that Formula One boss Bernie Ecclestone bribed him when they worked together in the motorsport.
Gerhard Gribkowsky claimed Ecclestone "dangled a carrot" in front of him in a series of meetings in 2005 over a proposed sale of a 47% stake of F1.
Testifying at a Munich court, the German banker said he agreed to take money from 83-year-old Ecclestone but was unsure what he would gain in return.
"I had a carrot dangled in front of me. I grabbed the carrot," Reuters reported the former BayernLB chief risk officer saying.
"The offer clearly came from him. I accepted the offer," he added.
Gribkowsky is the star witness in a trial that has gained attention across the globe. So far prosecutors have examined the extent of the relationship between the German and the Briton.