Berta Caceres, the award winning Honduran indigenous rights activist, has been killed at her home in the western town of La Esperanza. Caceres, who won the prestigious Goldman Environmental Prize in 2015 for her work in stopping a dam project along the Gualcarque river, was shot by at least two assailants, according to the Civic Council of Popular and Indigenous Organizations of Honduras (COPINH).
Caceres, who co-founded COPINH, fought for years to stop Chinese state-owned company Sinohydro building the dam along the river considered sacred by the Lencas people of Honduras. Her mother claimed she was killed because of her "struggle" for indigenous and environmental rights, rejecting claims she had been killed during a robbery gone wrong.
Honduras President Juan Orlando Hernandez's chief of staff, Jorge Alcerro, said the mother of four was supposed to be receiving protection following death threats. He added: "We reject this abominable crime. The president has instructed all government security forces to use all means to find the killers."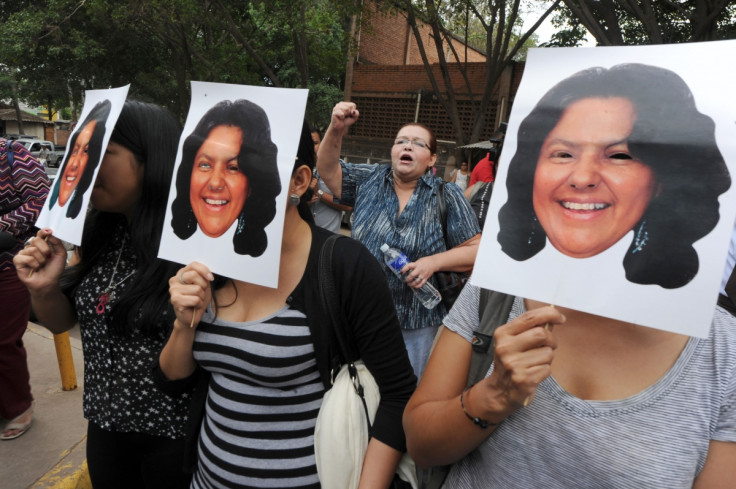 Tomas Membreño, a member of COPINH, said Honduras has lost a "brave and committed social activist" following her death.
Jeff Conant, senior international forests campaigner at Friends of the Earth US, said Caceras's killing is a "horrible shock" but not a surprise. He said: "Everywhere in the world where Indigenous and land-based peoples defend the earth and their ways of life, they are persecuted, dispossessed, and, as in the case of Berta and literally hundreds of others in the Honduran resistance movement, murdered in cold blood.
"We grieve her loss, we demand a full investigation and accountability – and we call for redoubled efforts to support frontline struggles to defend lands and indigenous territories, everywhere."