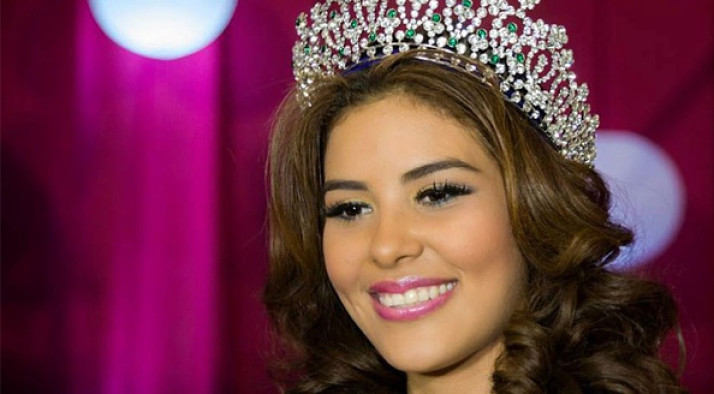 Miss Honduras and her sister have been found dead ahead of the Miss World competition after disappearing last week, officials have said.
Maria Jose Alvarada, 19, and her sister Sofia Trinidad, 23, had not been seen since 13 November, said beauty pageant organiser Eduardo Zablah.
Both were last spotted leaving a party in the Santa Barbara region and four people have been questioned over the pair's disappearance, including Maria Alvarado's boyfriend.
Honduran police chief Jose Coello confirmed: "Four people are under arrest. They include the owner of the party venue and Sofia Trinidad's boyfriend. They are being investigated."
Alvarado was crowned Miss Honduras World 2014 on 26 April in San Pedro Sula, Cortes, and was set to compete in the Miss World competition in London on 14 December.
San Pedro Sula has been described by some as the murder capital of the world with over 1,200 murders a year among a population of almost one million people.
This week, the pair's mother, Teresa, pleaded to God to release the girls from their unknown circumstances.
"Open your hearts and understand my pain," she said. "There is an all-powerful God that sees everything and I hope you set them free."